We're now the 5th largest translation agency in Eastern Europe
30. 8. 2023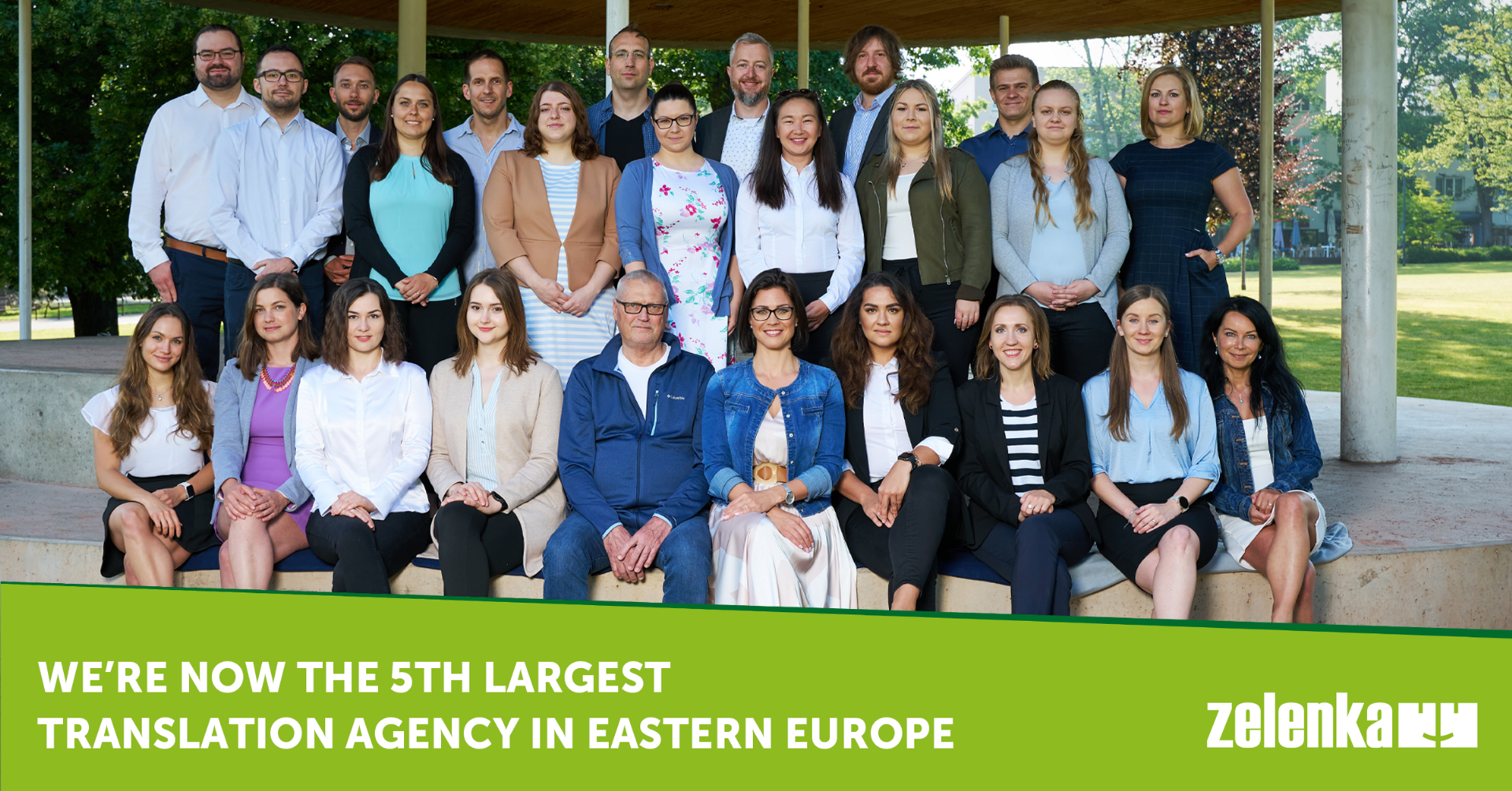 According to the latest study by CSA Research, an independent international research agency, we've reached fifth place in the ranking of the largest translation agencies in Eastern Europe. Last year we ranked sixth, so we appreciate the leap upward.
This annual study – highly respected in our industry – is truly in-depth. It uses agencies' overall revenues as its main indicator, but an extensive report also covers their customer portfolios, work procedures, and ability to adapt to trends in the translation industry. That makes us all the happier to have made it to fifth place.
This success is, understandably, to the credit of not only our internal team, but also our translators, graphic designers, interpreters, teachers, and other vendors. And, of course, our customers. We'd like to thank all of you for working with us, and we'll continue to be a reliable partner in the future!
About CSA Research
Founded in 2002, this independent company is engaged in market research. It also helps firms to develop their business and access international markets. Among other areas, its analyses examine translation, localization, and interpreting processes. In its surveys for technology firms and language service purchasers and providers it focuses on raising the efficiency of online and offline processes.
*The results from this study are available here – The Top LSPs in Eastern Europe in 2023