A 100,000-word Translation for LOMAX – The Czech Republic's Largest Garage Door Manufacturer

Zbyněk Zelenka
19. 4. 2022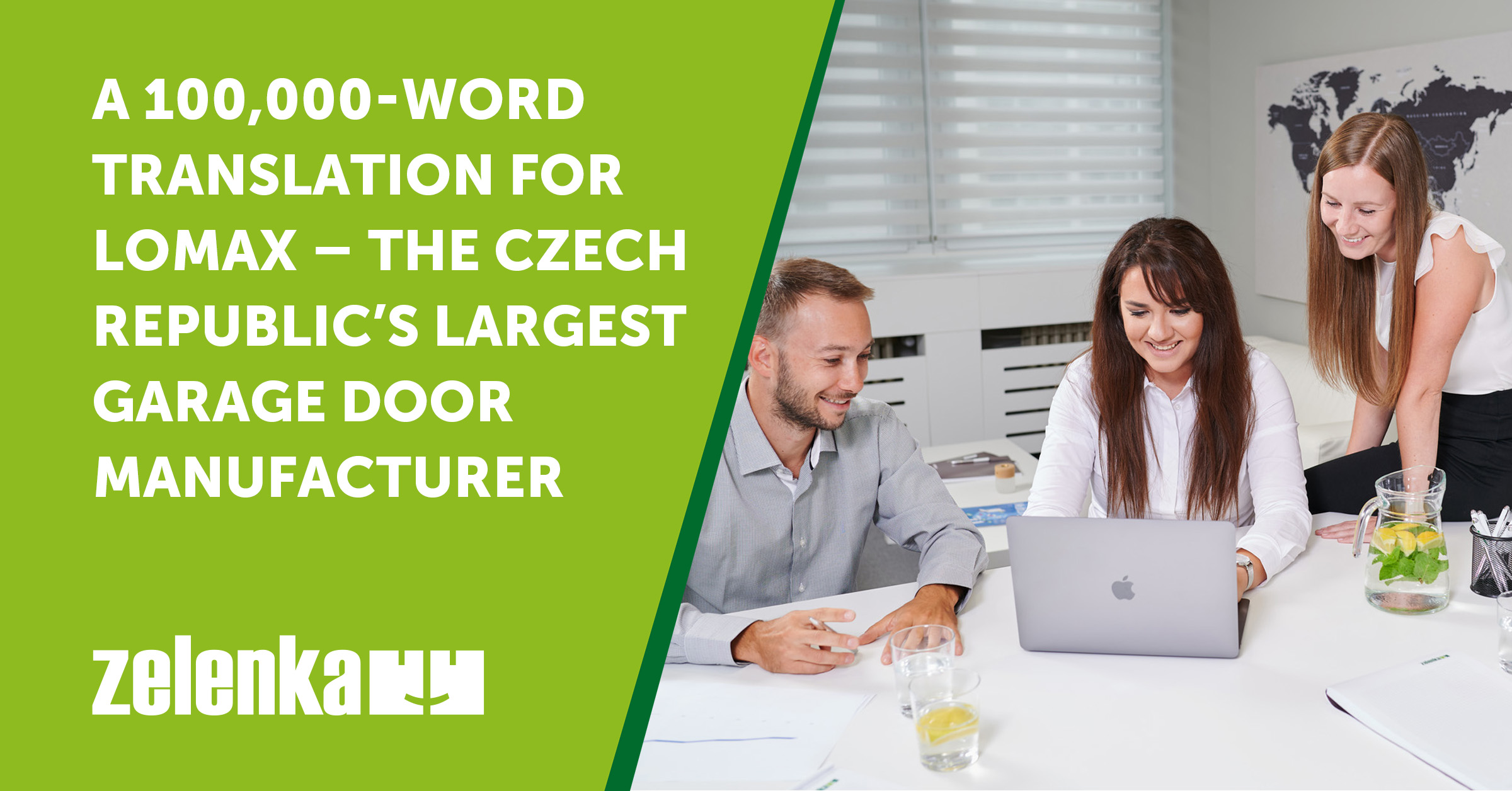 The order for translations of technical data sheets and catalogues by LOMAX was an interesting challenge. That's because its overall volume of translations from Czech into English and German amounted to 100,000 words. Along with experienced translators, we also made use of modern translation software. This software can reduce costs and accelerate work on translations while maintaining top quality.
The LOMAX team originally wanted a translation into PDF in the form of comments, which would not have been ideal due to the resulting complexity of any further processing of the texts. After a brief consultation, we agreed that we would process the texts directly into INDD. We chose this route because the translations could then immediately be worked with in Adobe InDesign.
In the first part of the project, we received a large number of texts for translation in an uneditable format. In situations like these, our DTP specialists first professionally convert the documents (so that everything can be kept the same as it was in the original document) and then we and our translators get to work. Just a small aside: if you also need to translate texts out of an uneditable format, we recommend that you do not convert them to other formats on your own.
At our request, we also received reference materials (so that the translators could immediately match the customer's communication style) and arranged the drafting of a list of terminology.
If the customer has a glossary like this in place, and it sees use and is regularly updated, this amounts to a victory for them. This glossary lets them be sure that key terms will be translated in line with their wishes and customs. Because even in technical texts, nothing is ever quite as clear-cut as it might at first seem.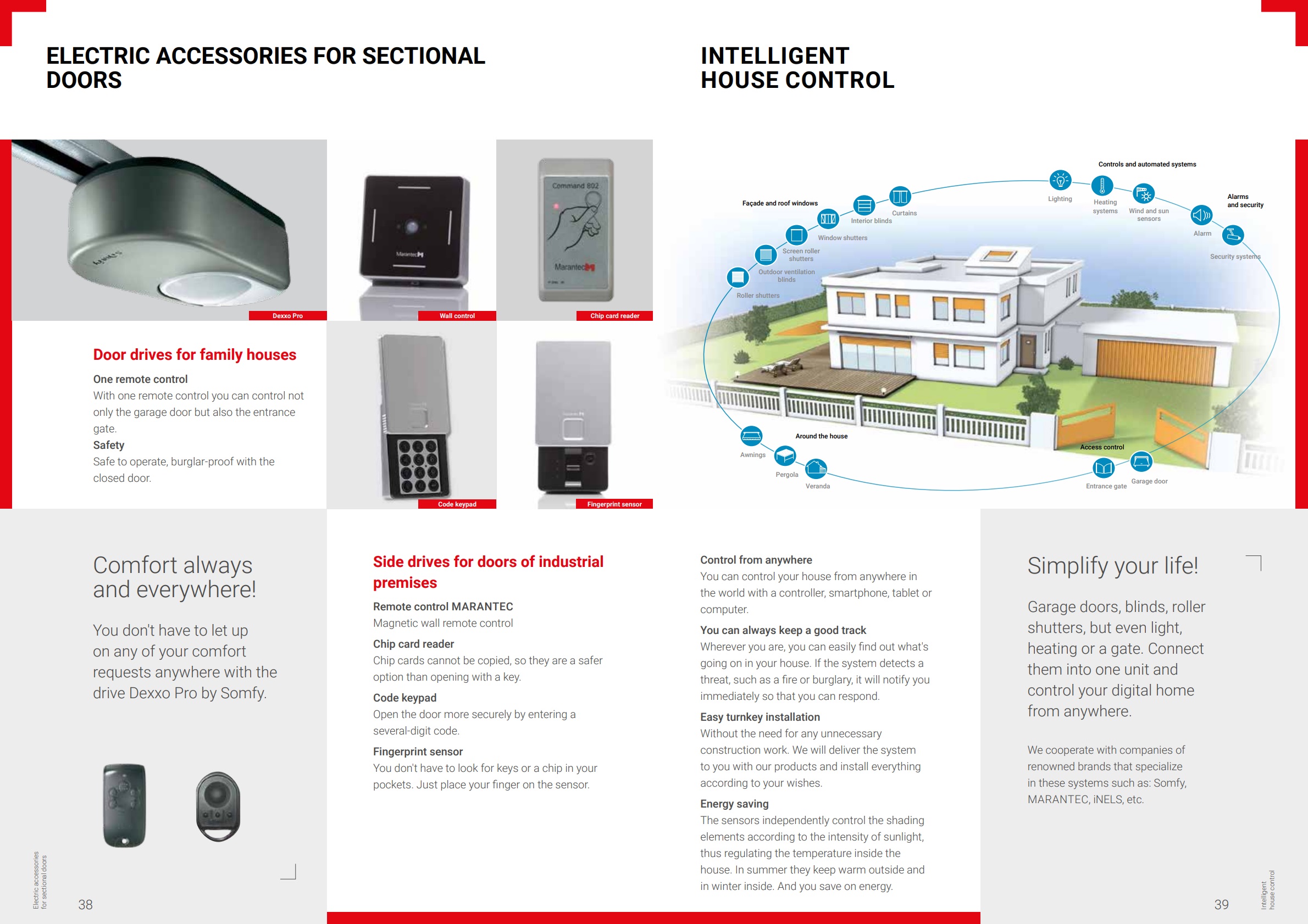 Example of an English translation of the catalog
Certainly, there are generally used terms out there, but they may not match the customary terms of a specific customer. And because nothing is unchanging, not even customer terminology, it's important to constantly work on it and expand it with new terms so that it covers, if possible, the entire portfolio of the customer's activities.
For all of the texts, we also agreed on proofreading (a final review) to catch any graphical bugs.
Right from the start of the project's first part, we appreciated the swift reactions by the LOMAX people behind the job to the questions that our translators had as they worked. The agile communication among all parties let us quickly clarify all of our terminology questions without holding up the translations at all.
Marching on in Our Translation Parade
Once we'd successfully handled the first package of texts, LOMAX approached us with the next part of the project. This time around we received all of the texts in Corel, and so once again we proposed a complete rework into InDesign. Two advantages of this type of solution are vastly easier work with texts and the possibility of printing multiple languages from a single file. And since there was a need to clean up the links to content from external files, we offered to have our DTP experts help out. The client agreed, and we set off to work.
But – just for a while.
Due to a crisis on the materials market, LOMAX had to fundamentally rework its Czech texts, and so translations of the original texts into English and German would have lacked any point. Fortunately, this change came right at the start of our DTP work, so we could quickly inform the DTP team and immediately prepare a calculation for the graphical edits and the translations of the documents' new versions.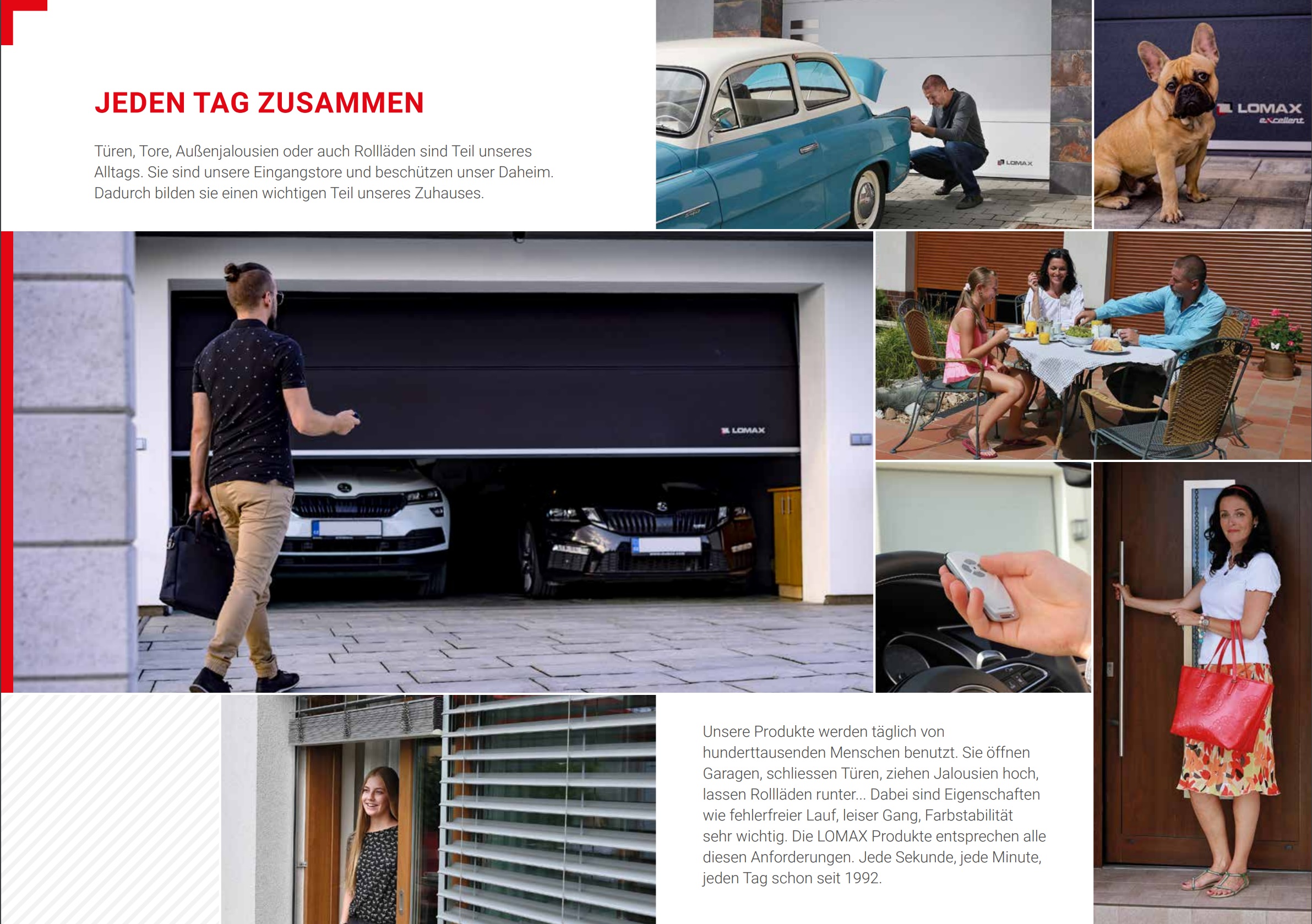 Example of a German translation of the catalog​
We re-engaged the translators who had worked on the first part of the order, while also taking on others who had experience with this field. This made the subsequent update to the list of terminology all the faster.
We managed to translate and deliver the second part of the order on time as well – and it brought us to somewhere past 100,000 words. The team at the Czech Republic's largest garage door manufacturer was satisfied. 
You can take a look at some examples of the translated catalogues below:
Translated Catalogue – English Version
Translated Catalogue – German Version
Looking for a translation agency that can handle projects large and small in up to 120 languages? Then you should definitely contact us. We'll be glad to take care of your translations.