Customer Loyalty: A Traditional Solution to a Modern Anxiety

Roman Zelenka
20. 3. 2017
What is it exactly that drives our businesses forward? For us in the language service industry, we endeavor to maximize the value of our products and services, and we often ask ourselves what tools we can leverage to distinguish ourselves from the competition.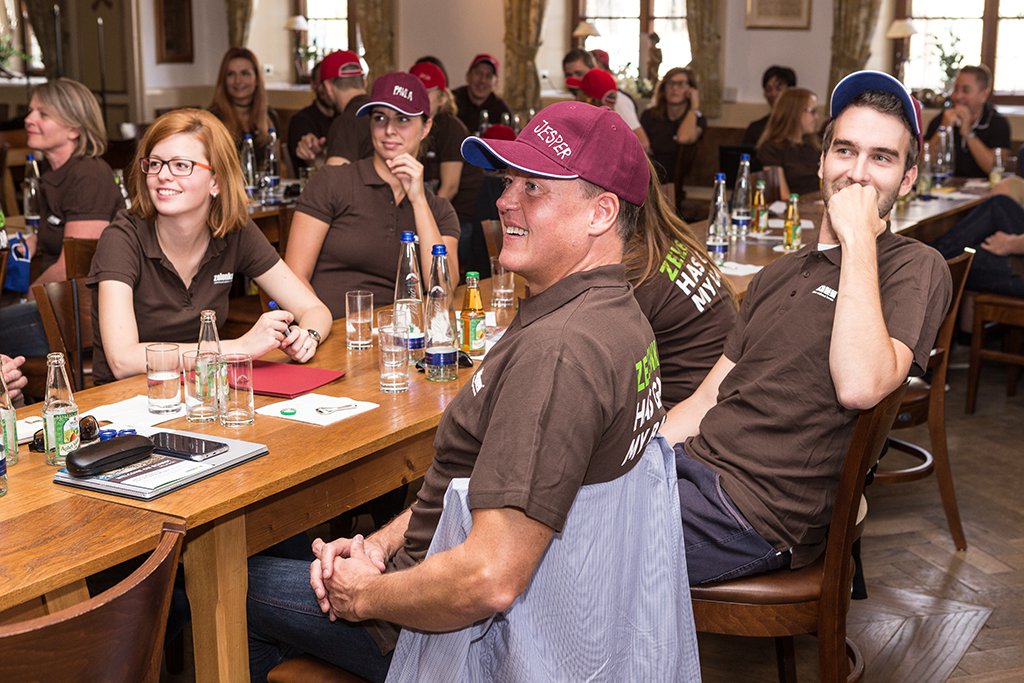 Some use increasingly sophisticated tools designed to extrapolate and categorize data from digital correspondence. Others focus on the latest tech solutions to increase the efficiency and accuracy of their work processes. Whichever method you choose, however, the key to its success lies in developing strong, dependable relationships with clients, vendors and employees. And for that, there is simply no replacement for meaningful, personal interaction.
The difficulty with loyalty
Auditing company KPMG recently surveyed nearly 1,300 CEOs from many of the world's leading companies, and the findings are a bit sobering:
Nearly 9 of every 10 were concerned about customer loyalty.
54% admitted that they were somewhat inattentive to their clients' needs and expectations.
Of the many challenges that most of them openly admitted to facing, a major concern was the shift in focus from customer loyalty to technologies that are changing traditional business models.
These concerns have been the topic of much discussion in the translation industry for quite a while now, so efforts are certainly being made to address them. Yet with most companies reportedly analyzing a mere 37% of the data they are already getting, effectively measuring client loyalty is proving to be a daunting task, to say the least.
*Top CEO concerns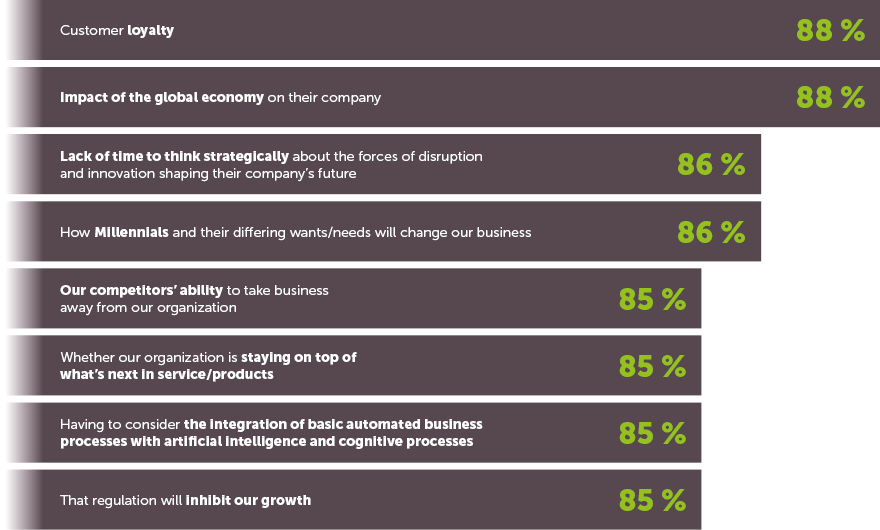 *Source: 2016 Global CEO Outlook, KPMG International
Advancements in the industry make it increasingly possible to collect and analyze data about client habits and processes. Powerful CRM tools track their service requests and inquiries, along with a plethora of other handy metrics. They offer a more data-driven approach to understanding a client's basic needs.
CEM tools, on the other hand, are designed to capture feedback from clients at every touchpoint (interaction). Collecting this data provides a better understanding of a client's expectations of a product or service.
But is it enough? Or is our fascination with these new solutions distancing us from the genuine interaction that not only enhances the value our clients see in our products and services, but also provides us with the insights we need to address their actual needs?
*CEM Versus CRM
Customer experience management and customer relationship management differ in their subject matter, timing, monitoring, audience, and purpose.

*Source: Understanding Customer Experience by Christopher Meyer and Andre Schwager
Making an impact. Fostering positive regard
Companies like ZAPPOS and Nordstrom have mastered the art of creating the ultimate positive customer experience and have prospered for it. An article in the Harvard Business Review described the key to understanding customer experience as the knowledge "that it will not improve until it becomes a top priority and a company's work processes, systems, and structure must be adapted to reflect that."
The secret isn't in the multiplicity of features on offer but in embedding the fundamental value of those features in the minds of your clients. Creating a positive client experience combined with a great company culture and a deeper understanding of what it really means to meet client and vendor expectations, that is the foundation that this approach is built on.
"Caring about others, running the risk of feeling, and leaving an impact on people, brings happiness."


~ Harold Kushner
While there's no denying the importance of staying current with tech developments in the industry, ZELENKA's company culture has always revolved around human-to-human interaction. We rely on informal events as a source of candid feedback on how our clients perceive us and the work we do, as well as their struggles in engaging our industry—all crucial information for any LSP.
Over the years, this approach has evolved to include external industry experts and putting clients and vendors in the same room to share their experiences. The latest development in our pursuit for stronger working partnerships are exclusive events, in which our most loyal clients and vendors spend an informal weekend with our team.
The first year's event took place in Budapest and included some business-focused workshops, fun team-building activities, and plenty of leisure time. The workshops consisted of round-table discussions about individual experiences and internal priorities in the translation process. Some discussions even focused on current developments in the industry and how the changes taking place in the industry will affect us all.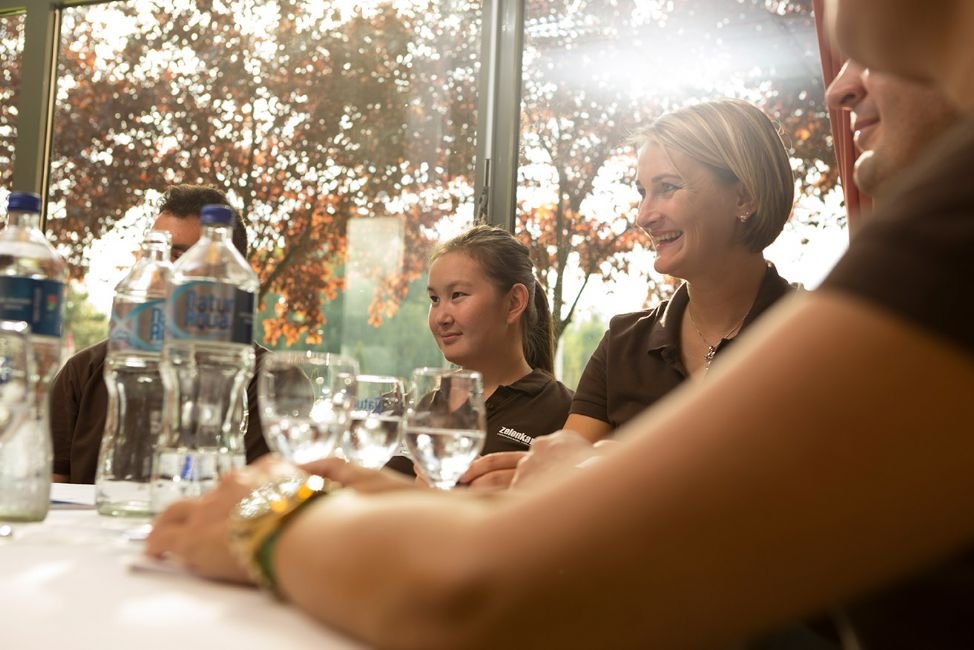 We found that with our partners and clients enjoying their time with us, they were open to exchanging constructive criticism, and also to learning about the process from the other side of the equation. These were the discussions that convinced us that there is so much that companies in our industry can do to improve the way we do business.
A trip to Munich last year provided the backdrop for our most successful event to date. The feedback we received from the previous event led to even fewer formalities and more fun-filled activities.
This time the goal was to highlight the importance of teamwork. All the activities had everyone physically and mentally working together in teams but it was the workshop that exceeded all our expectations. Slightly different from the year before, we kept it short, informal, and as relaxed as possible.
And the outcome was phenomenal and, quite honestly, the highlight of the entire event. Discussions included brainstorming ideas that could lay the groundwork for us, as companies, clients, vendors, and team members to be even more productive in the future. We touched on the most important topics affecting our industry today while still managing to keep the atmosphere light and fun.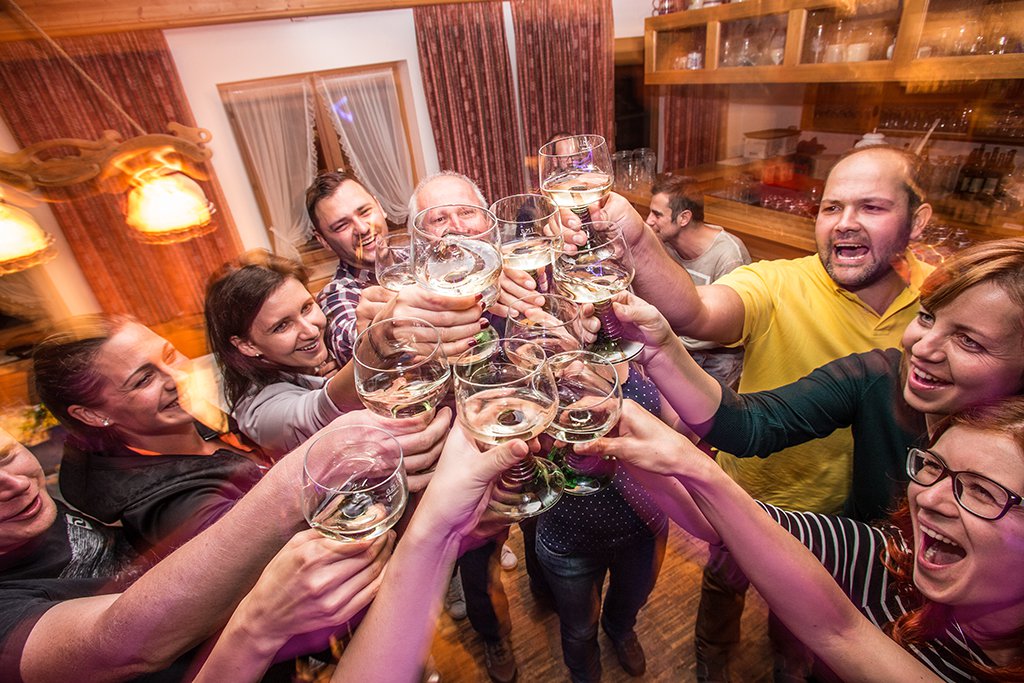 And the adventure continues...
This is what ZELENKA Events have come to mean: a melting pot of tradition, values, vision, and the importance of building positive regard and lasting relationships with the people our business depends on.
Over the years, we've experimented with various approaches, like loyalty and rewards systems. Though it may work well for some companies, we felt that they were often at odds with the values we had instilled in our partnerships up to that point. Engaging those we work with on a personal level has provided benefits to us that are not measurable by graphs and tables. Openly discussing problems and finding their solutions together does take a fair bit of effort, but people feel appreciated and understood, knowing who is on the other side of technology.
This concept of ours is still a work in progress and we are continuously updating and fine-tuning it based on the feedback we receive. Collaboration, a strong company culture, and forming airtight partnerships are integral to the success of any business.
As we step into a new, data-driven age that is ever-more reliant on metrics and monetization, we in the language service industry would all do well to remember that this is still an exchange of services between two humans—real people with feelings and emotions. And there is great value to be found in an approach that is aligned with this fact; one of amicable professionalism.