Document Formats and How They Affect the Cost for Translations and Editing Graphics

Zbyněk Zelenka
9. 3. 2010
This article was last updated on 4 September 2018
Every company produces various kinds of documents, manuals, promotional material, web content that will eventually undergo further modification in some way, shape or form. For example, they may be updated, modified with graphics, published or translated into a foreign language.
When it comes to how these "future tasks" are priced, it is first very important to have a current version of the document in the original and editable format. These most commonly include file formats DOC, XLS, PPT, RTF, INDD, FM, P65, PMD or QXD.
Using the right format allows us to do the following:
a) maintain the same level of quality for all graphic elements in the translated document,
b) provide a translation at a lower price,
c) ensure that a translation is completed in a shorter amount of time,
d) use CAT software (e.g. SDL Trados Studio, Across or Transit), thereby maintaining consistency both in terminology and linguistically,
e) provide the client with a quote on the cost of the translation before the work begins (prices are calculated based on the number of words in the source document).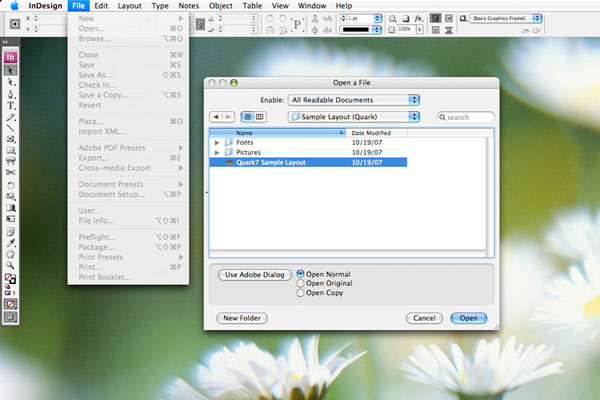 The format in which a document was created is more often than not different from the format that ends up being used. This creates a problem when we need to update, translate, or graphically edit the document.
Currently, the most common "custom" format is PDF. It's easy to view and cannot be interfered with. However, a PDF is not the only format we receive that cannot be edited. These frequently come in the form of JPG, TIF, BMP, PNG, or just paper copies.
Choosing which "custom" format to use is determined by the content of the document at hand. It all depends on whether the document contains just text or also has pictures and charts, among other graphics (with the size and quantity also being determining factors). The choice of format also depends on how the document is intended to be used and whether it will be published only in electronic form or printed as well.
For the best quality (and most cost effective) translation, which includes revision and subsequent graphic work, it is important to have the current version of the document in a format that can be edited (not a "custom" PDF or scanned copy).
If we do not have the document in an editable format (which is often the case), then it is necessary to perform a number of tasks manually. For example, word volume estimates, scanning, converting the text to an editable format using OCR, text formatting, inserting images and spreadsheets - all can greatly increase the cost of the translation and editing graphics.
If the original editable format is available, then it becomes possible to process more graphically complex documents that contain a large number of images, graphs, charts, and other graphic elements. This also means a more affordable price for you, the client.