#tekom16: Done and Dusted!

Roman Zelenka
17. 11. 2016
And so we found ourselves once again on the road to Germany! This time to Stuttgart for our 6th year at the annual tcworld conference. The world's largest event in the technical communications industry, it boasts an impressive 200 exhibitors from 30 countries, effectively bringing all corners of the world together. Three busy days of meeting new people from the industry, catching up with familiar faces, and staying up on the latest technical trends.
Our booth and fundraiser: No sweat!
Just like the three before it, this year we set up our booth at the fair, but with one big difference: we were on a mission to make the world just a little bit better! We put together #SweatWithZELENKA, a charity event for Translators without Borders that brought in over €2,200! Want to see just how well a stationary tri-bike, some determination, and a collective charity goal comes together? Check out our recent news post for the specifics on what we did and how it turned out.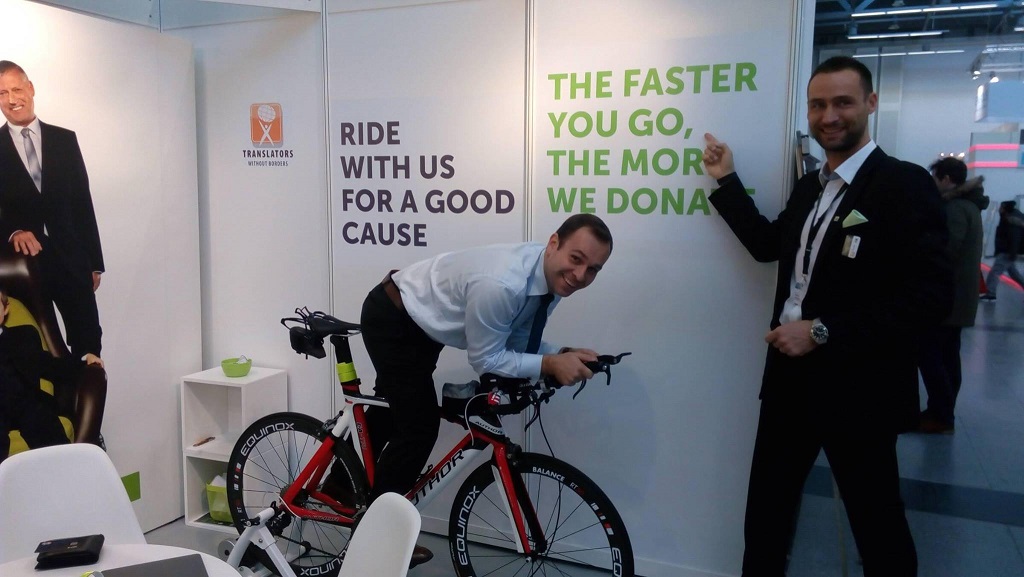 In addition to bringing together so much support for TWB, we also got the opportunity to meet up with our dear friend Jesper Sandberg. We also had the pleasure of talking shop with Holger Thather from Danfoss and Johannes Bursch from Daimler.
Our takeaways
Tekom always provides an impressive program, packed with insightful, in-depth solutions throughout the technical communication industry. With over 250 workshops and presentations to suit everyone's level of expertise and interests, our focus was more geared towards these four main topics:
DITA (Darwin Information Typing Architecture)
DITA created a series of presentations, each bringing something new and interesting that focused on different aspects of the product. The first part, to get us familiar with DITA standards, centered on ways to customize the integrated tool to allow a specific structure that can be used throughout all company documents. Supported by most DTP tools, it allows an overall style consistency of website, multimedia materials, and internal documents.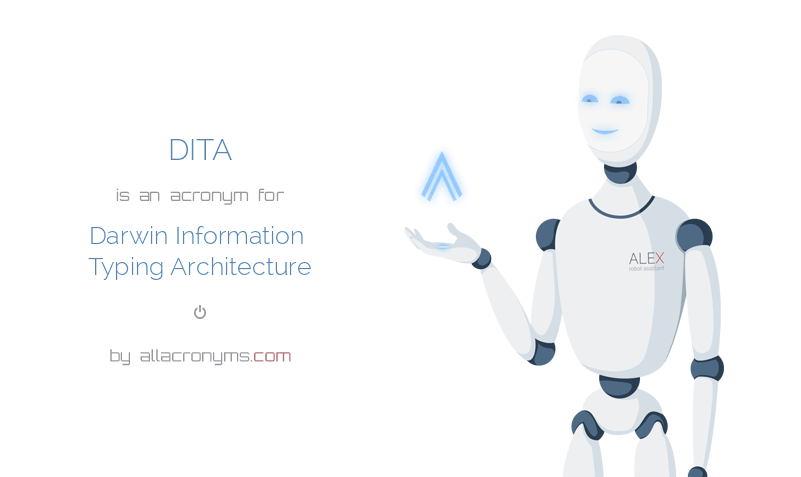 The rest of the presentations mainly covered specific challenges, a case study that walked us through the difficulties they faced and how they came up with solutions that lead to the successful conversion of documents to the DITA format.
Another presentation demonstrated DITA's interoperability by presenting a typical publication workflow while another case study showed how they developed the free DITA learning website in multiple languages using open source tools.
Our take on DITA: The advantages of using specifications like DITA are great but any company considering making the transition to it should consider the time and resources involved in onboarding such a product. One way to alleviate this is to hire a good consultant, and we just happen to know a few great ones. Get in touch with us and we'll be happy to point you in the right direction!
Collaboration Tools for Technical Communicators
Collaboration tools are quickly revolutionizing the way teams function and what they are capable of. Many of these tools are available in web-based and mobile versions and provide a wide array of useful functions that enhance the effectiveness of remote teamwork. The concept is straightforward, a tool that allows a group of people to communicate and share knowledge with access to features on various portals and social media, file, and link sharing.

Tools such as Github, Slack, and Mural are great examples of the types of tools leading this sector. For a more comprehensive breakdown of tools like these and their benefits, check out Creative Bloq's list.
Our take on Collaboration Tools: As a company, we have no hands-on experience using these types of tools but we see the amazing potential in what it has to offer. Anything that streamlines our communication and feedback processes ultimately increases the value and reduces the costs of our services. We look forward to leveraging them fully in the near future.
Kaleidoscope: Automating project management
Kaleidoscope has developed a new common translation interface (COTI) that is currently supported by SDL, with memoQ and XTM in the process of onboarding soon.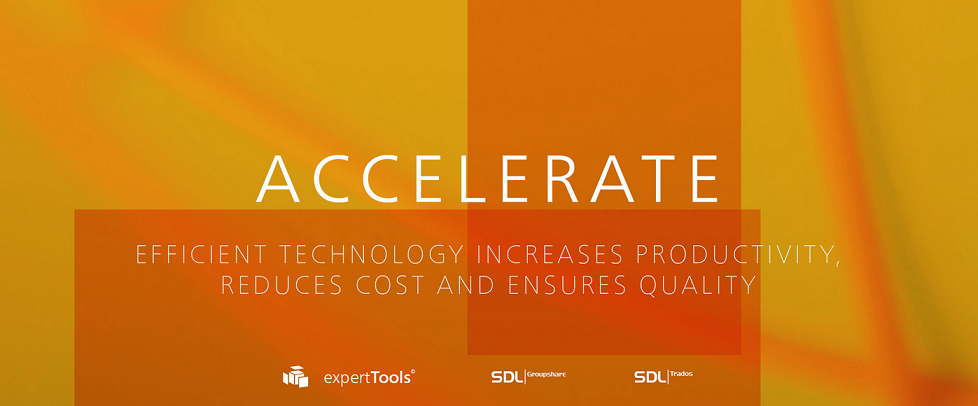 Klaus Fleischman introduced three levels of ways to work with COTI:
Level one: a fairly simple system where an upload via CMS file will create an XML based file that can be easily opened in a CAT tool.
Level two: an application created by Kaleidoscope also known as 'connecting content' that allows automatic transfer via a hot folder. This enables clients to upload files directly through the client portal. The system can then create projects, send them to translators, and then automatically create the target file once completed. As with SDL Trados Studio, it has the ability to specify the TM, termbase, QA checks, and all other project settings details.
Level three: by far the most complex, here communication via API between CMS and CAT systems introduces the option of connecting all CAT tools with all CMS systems. COTI creates a solution that allows the use of just one standard connector that brings it all together. The integration of level-three COTI also means the constant generation of status, error, and progress reports, as as well as avoiding otherwise certain imminent problems.
Our take on Automating project management: Increasing productivity is one of the many ways we can keep our translation rates competitive, but the main issue we see with these types of tools is that it will always still require the human hand. In our opinion, a tool like this is most beneficial in cases where the instructions, type, and structure of the documents remain the static over a longer period of time.
Neural Networks and Machine Translations
This presentation was particularly interesting since we have extensive experience with the post-editing tasks that follow from MT.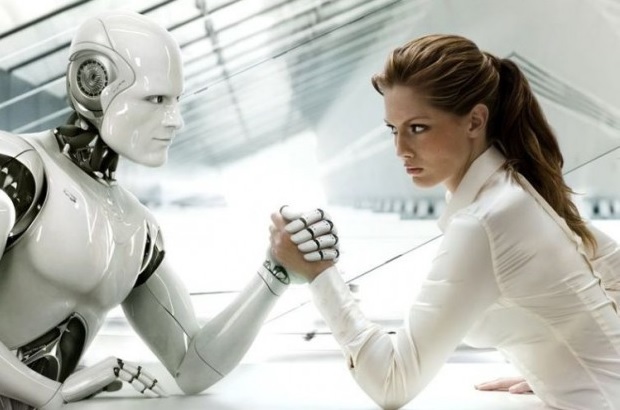 Picture source: http://recruitingdaily.com / Corbis
The speaker, Prof. Joseph van Genabith, touched on the three main types of machine translations. The first being Rule-based machine translations (RBMT), which are primarily based on linguistic information gathered from online dictionaries and grammar rules.
The second type was Statistical Machine Translations (SMT), based on the model that translations are derived from the analysis of completed human translations.
The third type, Neural Machine Translation, is somewhat of an evolutionary idea. A system based on how the human brain works, the neural network learns from previous actions and is therefore capable of self-improvement. This works in a very similar way to biological networks with the exception that artificial neural networks are significantly smaller.
This approach is still in the very early stages of testing but with Google leading the way in MT translation, the results look promising.
Our take on Neural Networks and Machine Translations: MT has always been a debatable topic and the projects we have received always needed a lot of reworking. We hope that improvements in software will bring us better, less time-consuming projects that will result in a more cost-effective solution for our clients. The fact remains, though, that MT will always need that human touch!
To wrap up...
Tekom (or tcworld, for some) has always been one of our favorite industry events. The opportunities it provides to meet and engage with people from all corners of the industry (and planet) is a real treat. The knowledge and experience we gain provide us with fresh inspiration and practical ways to improve our language services. We're already looking forward to next year!