How to Become a Professional Translator

Zbyněk Zelenka
25. 2. 2010
A translator is expected to have formal training, which basically means a university education. At the same time, we also know that there are high-quality translators out there that do not have a university degree. In such cases, these translators must fulfil more stringent requirements (see ISO 17100 standard).
A university education with a major in translation is not enough on its own. With just this degree, it can usually be assumed that a translator's immediate post-graduate experience within specific, non-translation fields is at a basic level. This can lead to problems, because translation companies aren't particularly interested in people who can only translate ordinary (non-professional) texts.
If a translator wants to become sought after, beyond getting a degree in translation, it's important to become an expert in a specific subject(s), like electrical engineering, IT, mechanical engineering, marketing, construction, and so on.
There are two ways to achieve both high-quality language proficiency and expert knowledge.
The first way is to become an expert in a particular field. This means studying a major at university in a certain field (e.g. mechanical engineering), acquiring experience in it and studying a language and its terminology in that field. This is the best way to acquire both the professional skills and specialist language skills required to be an effective expert translator.
The second way is to get a degree at university that is focused on linguistics and then to specialize in something such as law, marketing, automotive industry, etc. This way is usually more complicated. However, if a person is truly interested in a subject and in translating, this is another way they can become a high-quality translator.
It all depends on what path the translator selects. Either way, it is important to focus on the main goal: To become an expert in a particular subject and, at the same time, an excellent linguist.
For a high-quality translator to be sought after, they must also be communicative, readily available to the translation company, and proficient in modern software tools (such as SDL Trados Studio, memoQ, etc.).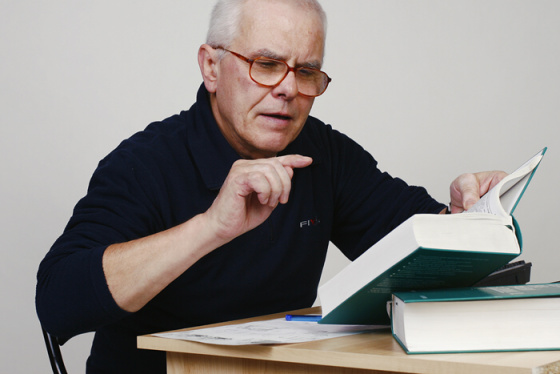 If a translator is looking to work for a reliable and high-quality translation company, they should expect to go through the company's selection process, in which they will be asked several questions and will need to perform various tasks.
Many of the questions are of a general nature, although others relate to education, technical equipment, language skills, and references.
The issue of references is not always easy to resolve. A translator that is just starting out may legitimately ask: "How can I have any references if I am just starting?"
We usually respond by suggesting that the translator gain experience by starting to do translations for clients/companies who do not have high quality requirements. At ZELENKA, translators must be able to translate in accordance with the ISO 17100 standard. However, not all companies are as strict.
What is usually the most basic requirement from a translation company?
The most common basic requirement usually involves the target language.
The target language, the language into which the translator translates, should be the applicant's native language. A good translator needs to be familiar with both grammar and style. This is because in many cases the style of a translation must be revised in order to make it understandable for the intended audience.
It also depends to a great extent on whether the applicant's language combination and field are in demand at the time. For example, if an applicant offers only knowledge of criminal law in a Mandarin Chinese-Japanese combination, they will not receive as many offers of work as someone who translates technical manuals from German to English in the field of engineering.
Generally speaking, the narrower the translator's range of expertise and the more uncommon the language combination, the less chance there is of receiving ongoing and long-term orders. To achieve this, such specialist translators must therefore offer their skills to many translation companies. However, if they have knowledge in trending fields and in common language combinations, they are almost guaranteed to receive sufficient work.