ISO 17100 and ISO 9001 Recertification During the Coronavirus Crisis

Zbyněk Zelenka
11. 5. 2020
Like many "purely offline" companies that have had to quickly adapt and move online in recent weeks, it's been shown that innovation is also possible in the case of external audits and certification.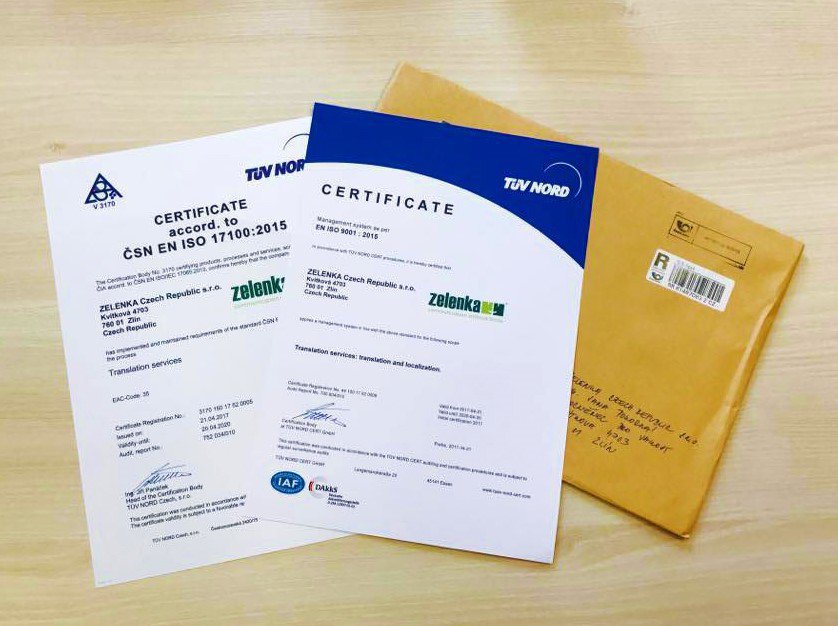 Our first online audit ever
On 8th - 9th April 2020, we underwent a recertification audit for the ISO 17100 and ISO 9001 standards. However, under the current circumstances…. with hotels closed (the auditors from Prague would have had to travel hundreds of kilometres and turn right back again) and people forbidden to mingle with one another (our offices have been abandoned as almost all our staff are working from home), ….extending the usual invitation to the auditors would have made no sense.
Although it's good to handle every crisis as a challenge, we also struggled with this.
What if we dealt with the audit online? Formerly unthinkable, today, logical and necessary. The auditors from TÜV NORD immediately agreed to this and we all started our preparations.
The subsequent "Prague-Zlín video conference" went exactly according to plan. I would even go as far as to say that I personally enjoyed this audit very much, definitely more than the previous ones J. I was in constant contact with everyone, all without leaving my office! I could literally see everyone on screen, what they were presenting to the auditors at the time, and ... well suffice it to say that I can't say enough good things about this way of conducting an audit.
The audit was successful and both certificates were awarded again.
I'd like to thank our team for their faultless preparations and the auditors for adapting to the new conditions. It definitely wouldn't have been possible to do it this way if we had production facilities. Fortunately, in our case, it was possible because our business activities are documented only on paper, screens, in databases and information systems. We're very grateful for that!
Is an online audit for you?
If circumstances allow, be sure to ask about the possibility of carrying out an online audit from the certification company of your choice. We recommend not waiting for the current measures to be relaxed or to "indefinitely" postpone your audit because ISO 17100 and ISO 9001 certifications may be even more important for translation agencies than ever before.
It's more than likely that companies around the world will want to work primarily with proven language service providers to make sure they get the quality they need for their money. The aforementioned ISO certificates will definitely help them in their decision-making.
We therefore definitely recommend an online audit.