Meeting targets!
7. 9. 2017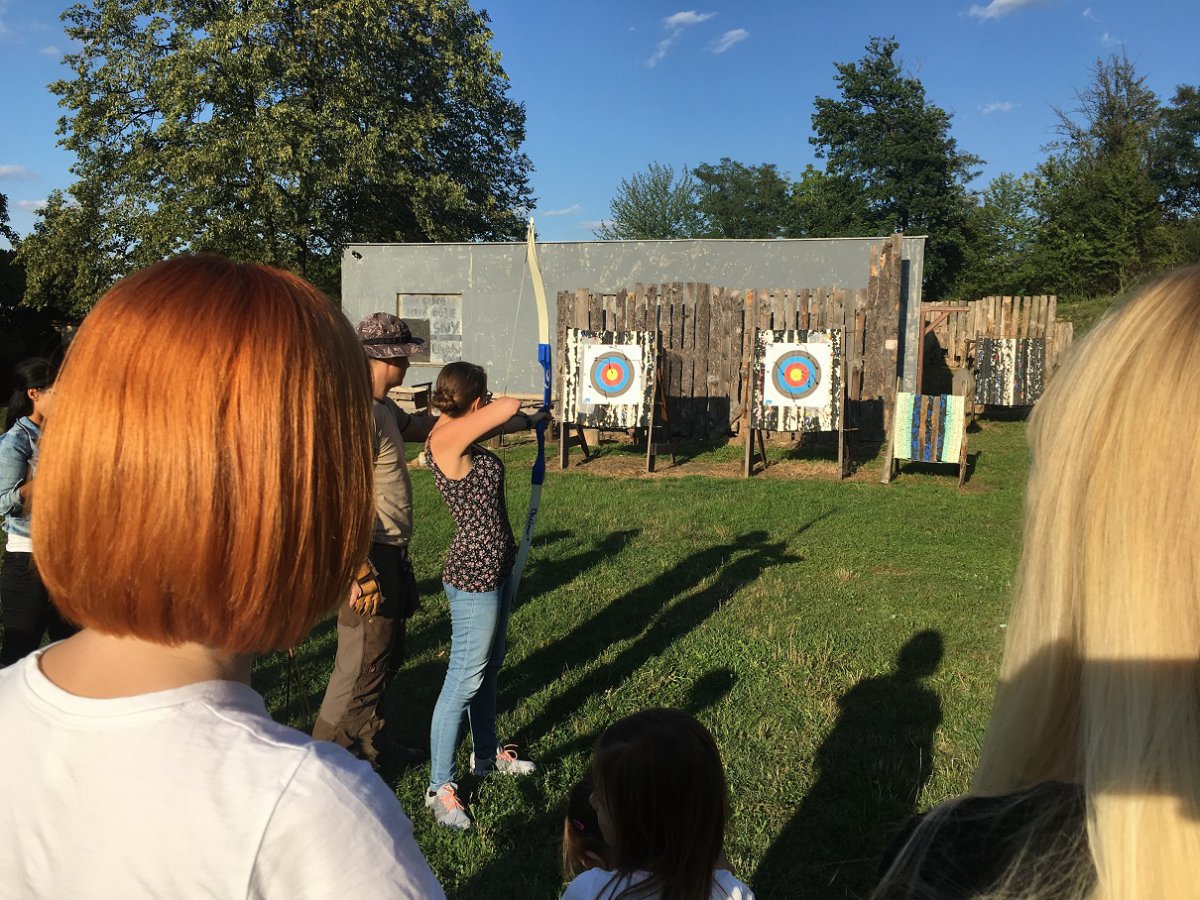 "Work hard, play hard"—one of the mottos we clearly live up to!
Typically, it's full speed ahead during the day at the office but every now and then, we end the day with some well-deserved leisure time. That balance is really important to us. Our team building activities are just half the fun though, sometimes the real fun happens when we come together to think up different and original ideas.
Enter Robin Hood!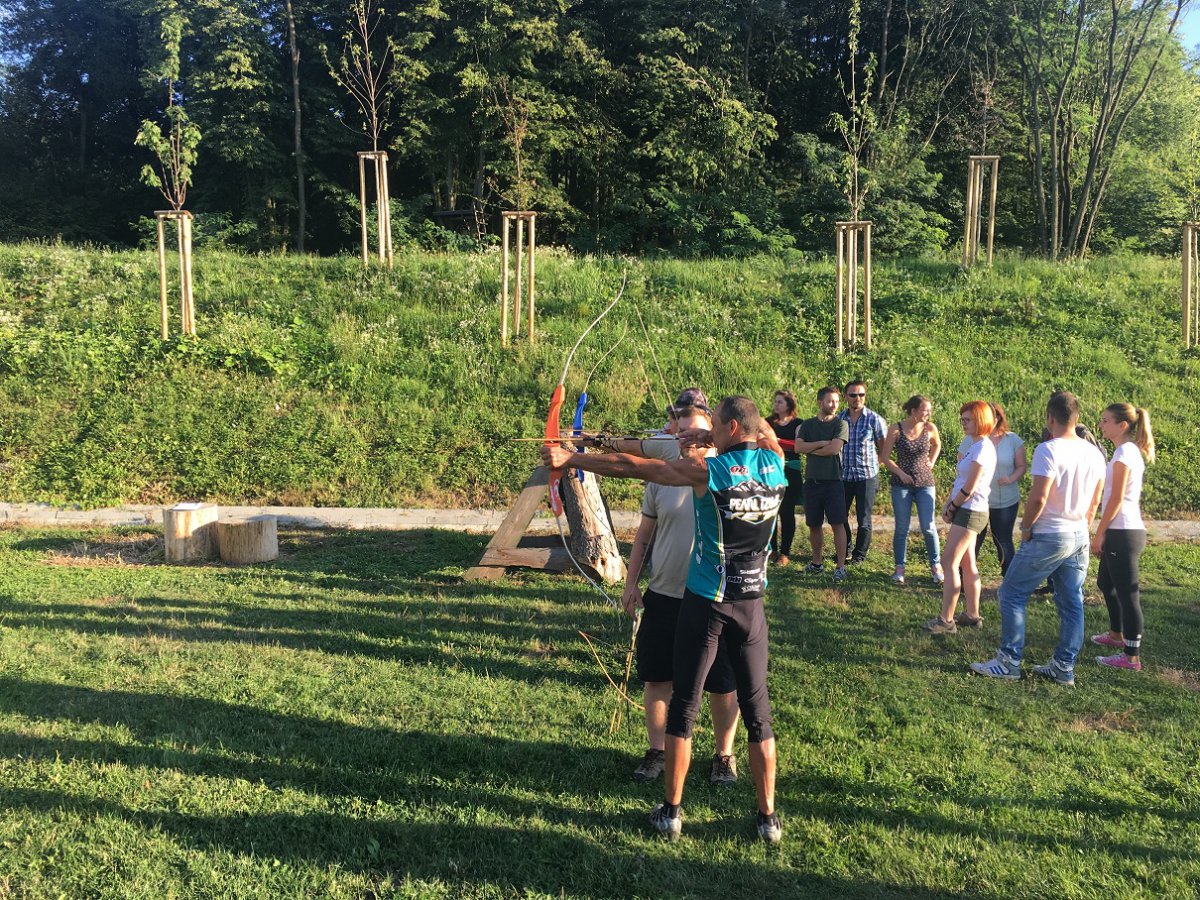 You might have noticed from previous events that we have a bit of an adventurous side. Marathons, mountain biking, and even river rafting, so archery seemed like the next best idea :)
We started off with supervised instructions on how to handle the bows, lessons in aiming and shooting at targets and then eventually hunting in the wild. The lessons certainly paid off as some of our colleagues, namely David (PM Team Leader and Deputy Head of Projects) displayed a perfectly natural talent for hunting dangerous rubber animals. :)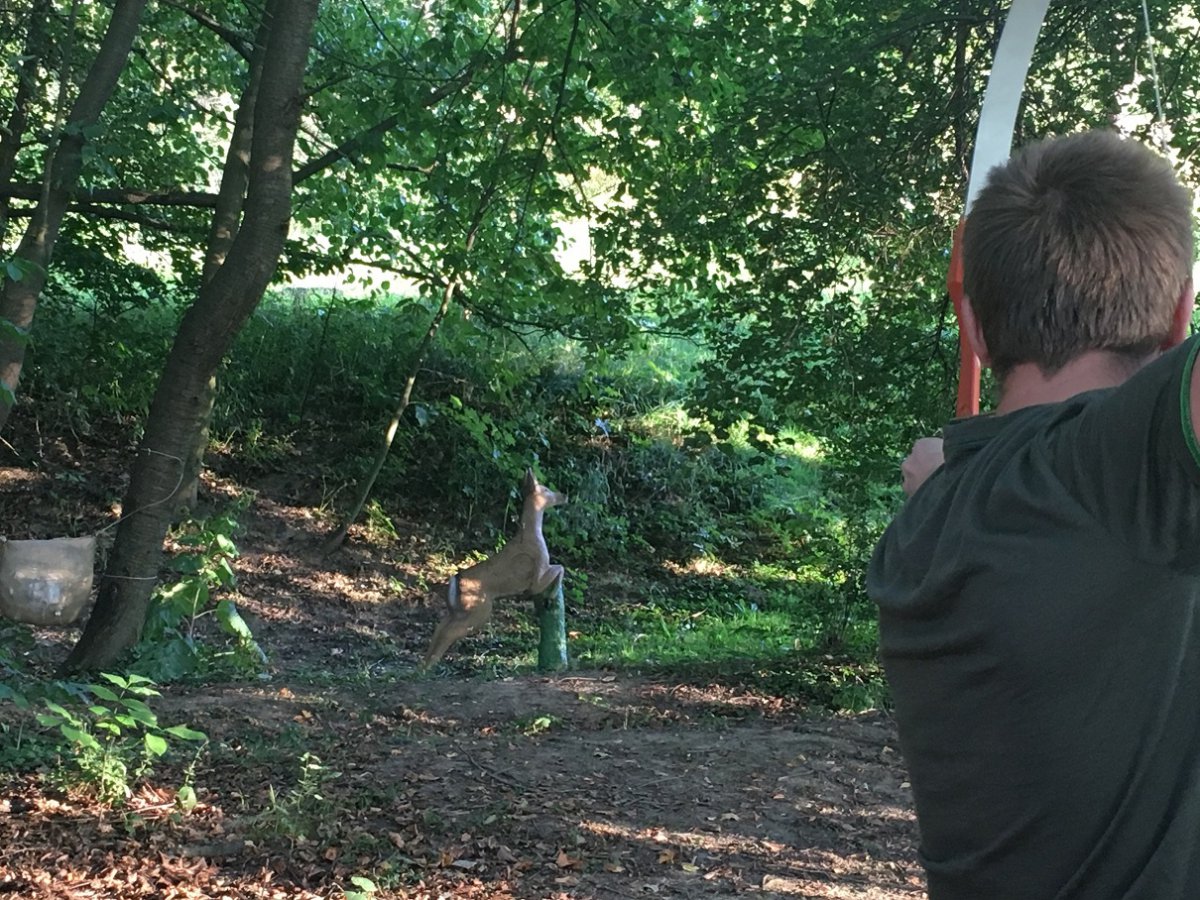 The good weather guaranteed the event went as planned. We had tents in case of rain but they were used as a playground for hide-and-seek instead.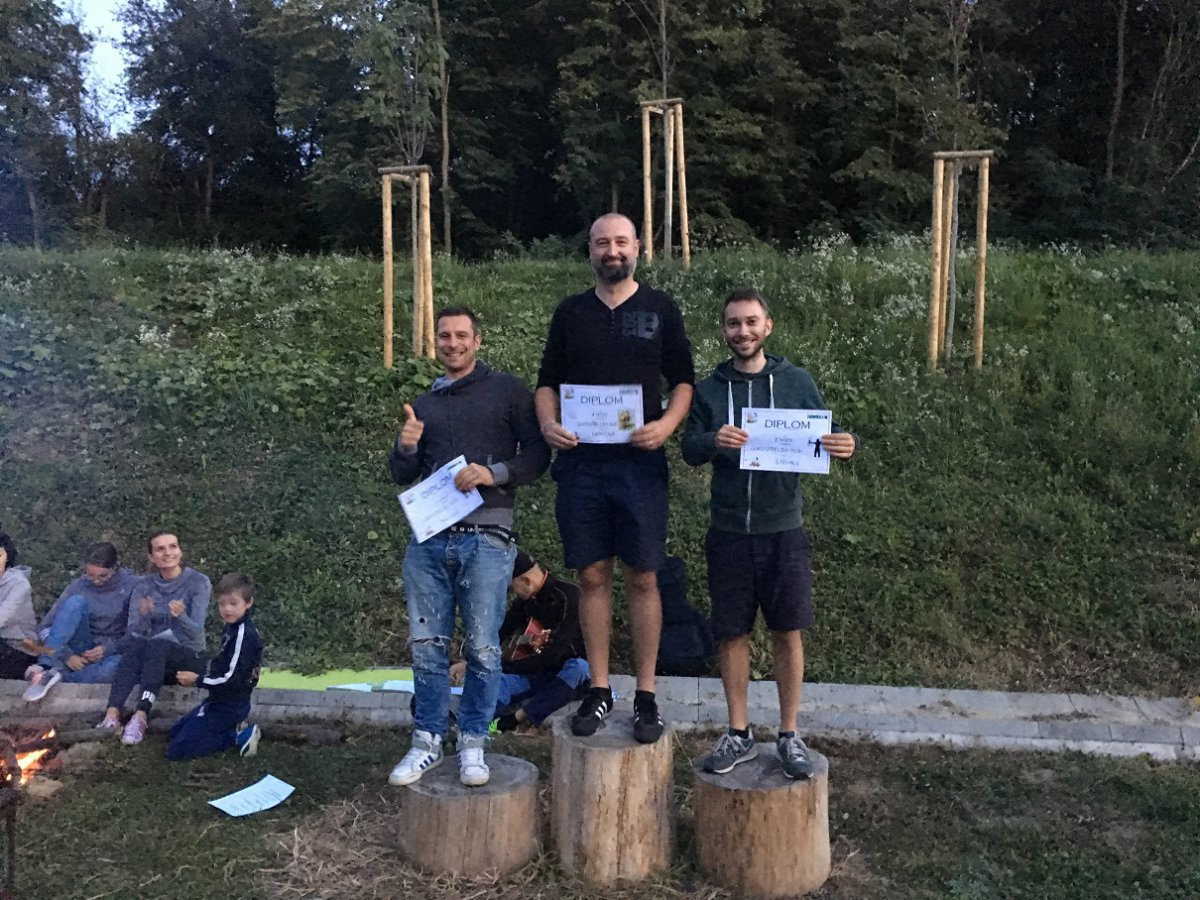 The fun didn't stop there, the day ended with an open fire, delicious grilled sausages and everyone singing along to our Business Development Manager Milan's guitar playing.
Check out the rest of the pictures -> Team building - Archery (August 2017)
The grounds for a perfectly planned event. Good weather, good friends, the best colleagues and an adventure-packed day filled with smiles and laughter. The only way we do team building events!
Follow us on Facebook or Instagram to see where the adventure leads us next.