"Sweat with ZELENKA" raises over €2,200 for TWB at tekom!
11. 11. 2016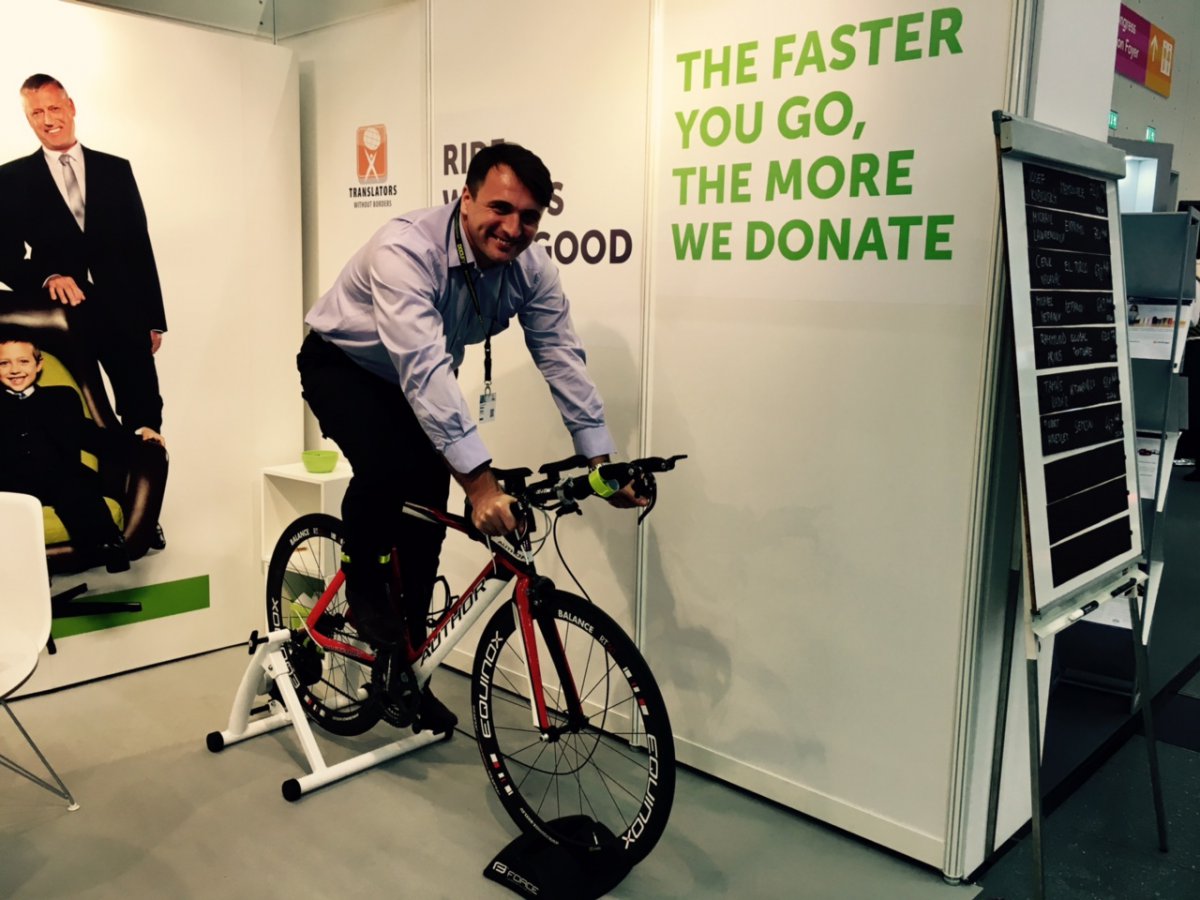 In our previous news post, we shared our plan to support Translators without Borders at the tekom conference in a fun, speed-cycling competition. The event was a huge success and we had WAY more racers than we expected! Each of them donated €50 and had a chance to put the pedal to the metal!
And they most certainly did! Good thing the bike was secured properly.
To motivate riders to go even faster, we agreed to personally donate the amount equivalent to the sum of the ten fastest riders. That total for this event was 861 km/h, meaning €900 more for TWB.
With everyone's donations combined, we raised over €2,200 for one of our favorite causes, Translators without Borders. We'd like to thank all those who had no fear and showed their strength!
And why is all this important?
Translators without Borders is a non-profit organization which helps provide translation and interpreting services to people in crisis situations such as wars, earthquakes, or epidemics. Its aim is to overcome language barriers and pass on the information necessary for people to survive and live safer, happier lives.
Such a vision is very close to our hearts; we understand the need for comprehensible communication in everyday life, and tragic events can make that need even greater. And that's exactly why we've pledged to provide long-term support for Translators without Borders.
And now you can help, too.
Just visit the TWB website for more information on the many ways you can help.
We'd like to thank you on behalf of Translators without Borders for donating and making the world a better place. :-)