We'll Be Presenting at the Prestigious GALA Conference in Boston
28. 2. 2018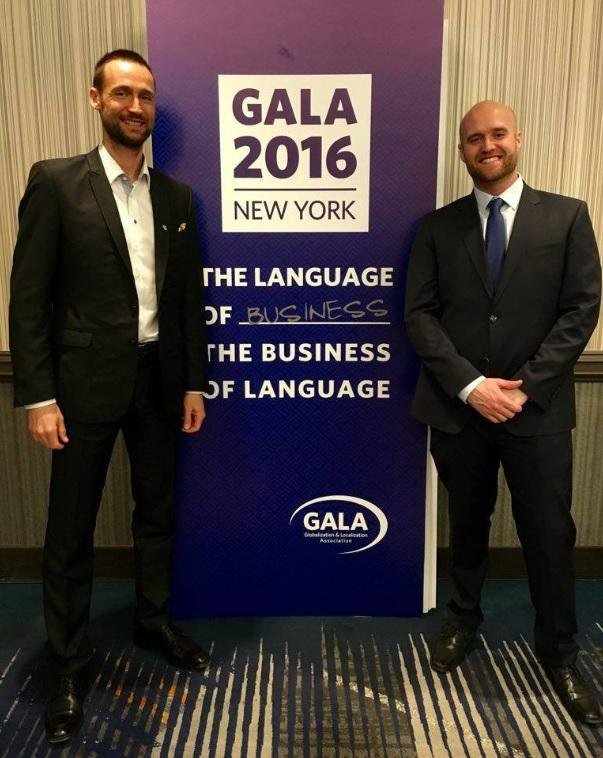 We are excited to announce that we've been invited to present at GALA's 10th Annual Conference in Boston. For almost 28 years now we've been developing our family-owned translation company based on our core values: fairness, openness, reliability, empathy, and trust. This opportunity to share our insights with the rest of the industry feels like a dream come true!
The journey to get here has been a long one, but we've always believed that as long as we confronted these challenges head-on, with our ethics in place, we could accomplish anything.
Perhaps its true that positivity is contagious because when we sit back and observe, it's clear that we're all on the same wavelength.
We are deeply honored to know that our own approach and company culture attracted the attention of GALA's conference organizers who asked us to share our experiences with the rest of the language service world in Boston.
This was a very important and significant moment when we realized with gratitude just what amazing teamwork can accomplish. Our in-house team, vendors, and customers all played a crucial role in turning our once-small, Zlín-based company into what it is today.
Roman Zelenka, our CEO and our "Idea Catalyst," Kyle Kristoffersen are ready to take the stage as presenters and we have no doubt that they will do an exceptional job proudly presenting everything ZELENKA stands for. They will also share their findings on other companies that value the "human-to-human" approach to company culture in an increasingly technology-based industry.
"Crafting a 21st-Century, Human-to-Human Company Culture." is the themed presentation and we wish Roman and Kyle the best of luck!
Make sure to catch upcoming photos and videos on our Facebook and Twitter and help us in sending positive vibes!