How to Get the Most Out of Language Services? Our New Videos Series Uncovers How (Video in English)
29. 4. 2020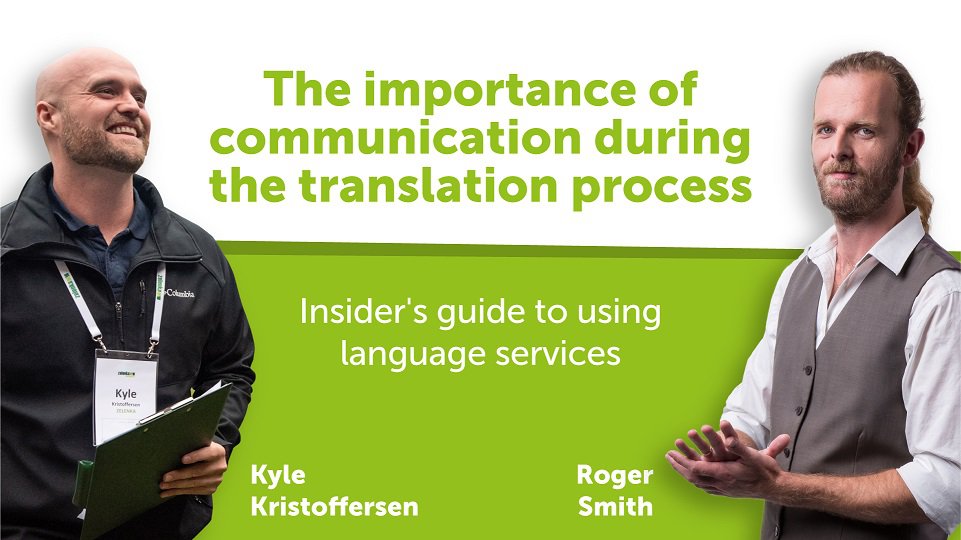 Do you order a lot of translation services? If so, the first episode of our new series "Insider's Guide to Using Language Services" is just for you. Roger Smith, our Business Development Manager, will guide you through the steps of the translation process and explains what to expect from a translation company and where you can contribute to lower your costs and increase quality.
Whether you already have experience ordering translation services or you're dealing with it for the first time, knowing more about this process can help immensely.
This episode will go into detail on:
Why file format is important when requesting a quote
What questions you should expect when ordering, and how having answers to them will speed up the entire translation process and even reduce costs
How your feedback can reduce costs even more and shorten the delivery times for future translations
This is a first taste of the series "Insider's Guide to Using Language Services". We're currently working on more videos like this one that will reveal the lesser-known sides of the translation process that can make a huge difference for you. You'll be able to find them in the News section of our website or, to be safe, you can go to our YouTube channel and subscribe to make sure you don't miss any of them.
In case you were wondering: The first two episodes were shot before the coronavirus pandemic, which is why none of the people on screen are wearing masks. No need to worry, either – future episodes will be recorded remotely from home, where the vast majority of us have been since mid-March. We talk about that process a bit more in the news piece We're here for you and we take it responsibly.
As we all work our way through these uncertain times, just remember that we're here for you. Let us know if you need anything.
Be strong. We'll get through this, together!