3 Important Tips on How to Save on Translations of Company Documents
31. 7. 2020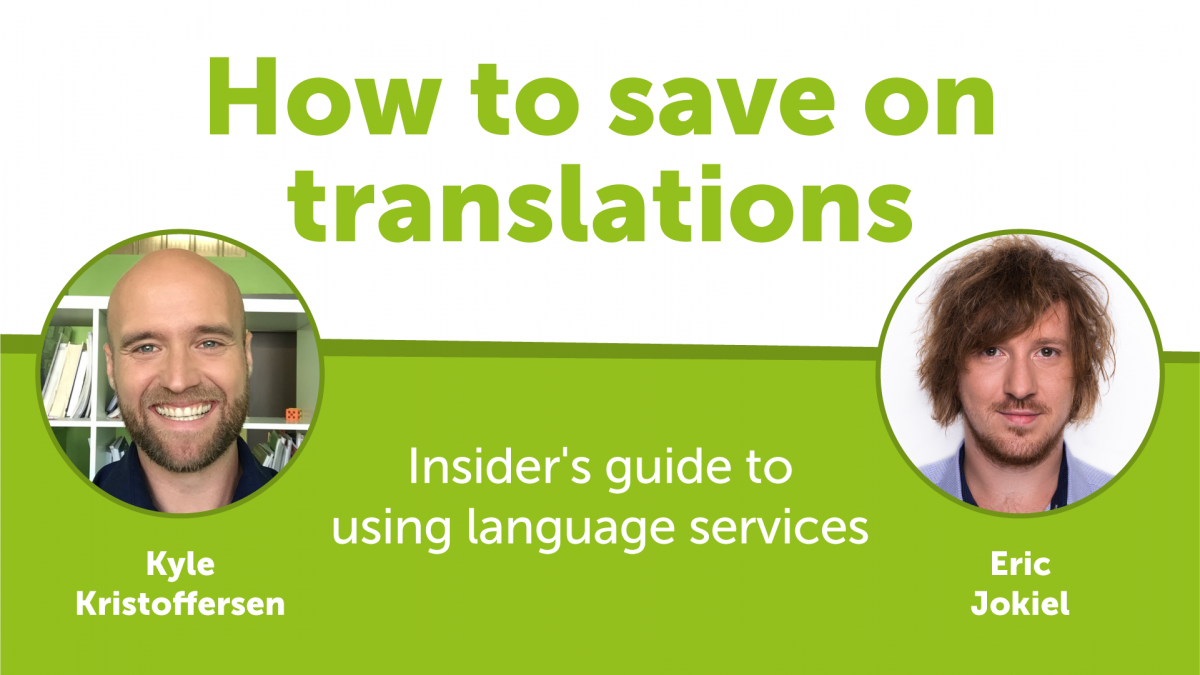 In the first part of the video series 'Insider's Guide to Using Language Services', we show you what the translation process looks like and why it's useful for those who order translations.
In the second part, we focus on how you can make significant savings on translation services. The topic is covered by Eric Jokiel, our sales representative, who mainly deals with customers from German-speaking countries. Eric likes to get straight to the point, so you'll learn everything there is to know in 7 minutes (the video is in English).
If you don't have time to watch the full video, here's a summary:
Send editable files for translation. This eliminates the cost that translation companies charge for converting a non-editable file (such as a .pdf) to an editable one (such as a .doc).
Only send translations that work with CAT tools in order to make full use of the translation memory. With each new translation, this memory grows and you will pay less and less, since we charge you a significantly lower rate for words, expressions and sentences that have already been translated before.
Always send as many texts as possible for translation at the same time. For example, if you know you need to translate 10 documents a month, send them all at once, not in three batches. This reduces the overall cost of these translations, as the agency and translators will have less (administrative) work with regards to the order.
If you're looking for a reliable supplier of translation services, please don't hesitate to contact us. We have over 30 years of experience in providing translations and we will be happy to help you.