This Year's ZELENKA Event Will Take Us to a Picturesque Location Outside of Prague
10. 9. 2018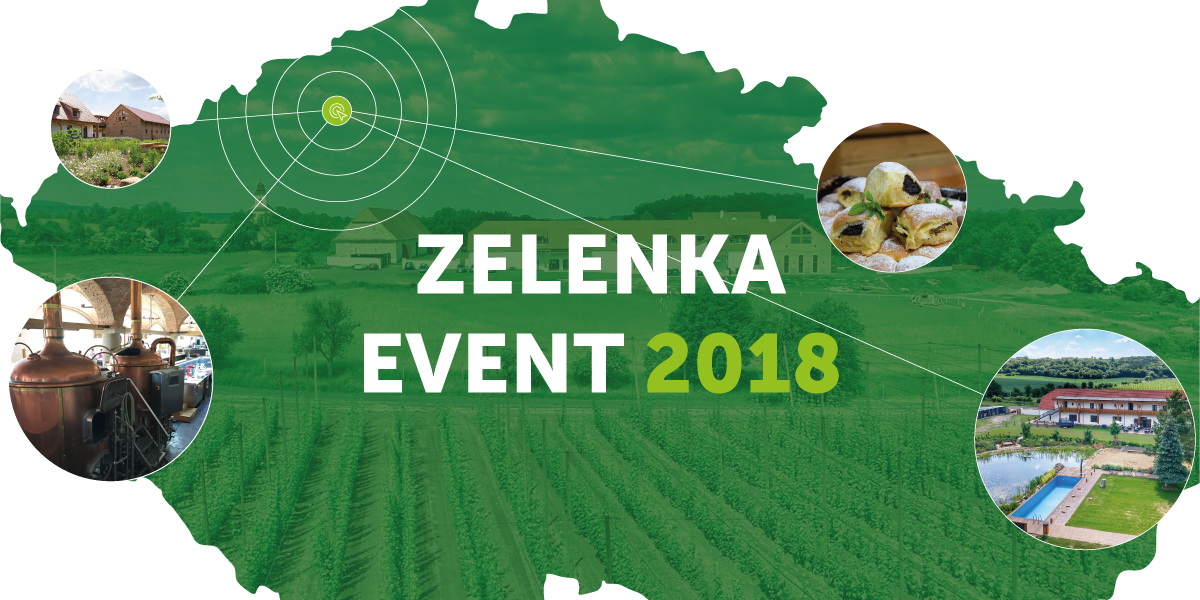 It has been several months of long preparations and as much as we've enjoyed putting together the long-awaited program, we can't wait for September 28. That's the date when the traditional ZELENKA Event will take place, this time in the breathtaking Central Bohemian Highlands just a few minutes outside of Prague.
What are these ZELENKA Events anyway?
Annual meetings with our VIP clients, translators, and experts from the translation industry. The Events always take place somewhere different and always in a unique location. These meetings have the appearance of work-related workshops with a non-formal atmosphere.
Why? We believe that getting to know each other on a more personal level and exchanging work experience, ideas and knowledge is the basis for increased efficiency of collaboration.
Because we don't believe in being "just" a supplier of language services, we strive to be a reliable partner willing to give the right advice and will never leaving our partners to fend for themselves.
Just check out our video from last year's event and you'll have a better idea of what we are talking about.
This year's event, even more than the previous one, will focus on work challenges that we face on a daily basis. Thanks to a high concentration of experts, not only from the field of language services, we believe that together we'll find tons of solutions to many of these questions. For example, in recruiting, how to find the right fit for your team and company, the processes of quality control, team communication and establishing a company culture.
And where is this year's event taking place?
We're definitely not fans of conference rooms furnished with huge conference tables and projectors. Instead, we're treating our clients and translators to a stylish farmhouse experience, nestled in a peaceful oasis surrounded by vast vineyards, fields with hop and majestic hills just outside of Prague – Dvůr Perlová voda.
This beautiful piece of the Central Bohemian Highlands charmed us and we are certain that our guests from different parts of the world will appreciate Czech beauty as much as we do. It's the ideal place to relax and peaceful enough to inspire discussion focused on endless possibilities in how we can further our cooperation.
For an exclusive first glance of what awaits us, check out the video – first, we circled around the Dvůr Perlová voda farmhouse with a drone and then we headed to the nearby ruins of a gothic castle Hamzburk. For those curious enough to trek up to this place filled history of legends, there will be time to do so after the workshops.
There will be a steady stream of photos on our Twitter or Instagram. So don't miss out on the chance to follow September 28 and September 30. We got some awesome snapshots in the past.
In keeping with the ZELENKA Events tradition, we will put out a series of articles on our blog to summarize the entire event and all the most important aspects. Be sure to check in on Facebook and LinkedIn to find out when they go live!
P.S. Due to the complexity in organizing the event and the effectiveness of leading the workshops, the number of invites to the ZELENKA Events is very limited. Therefore, only VIP clients with whom we have long-term and regular working relationships are invited to these events.