We provided yet another training course to our translators – off-line and on-line
15. 12. 2021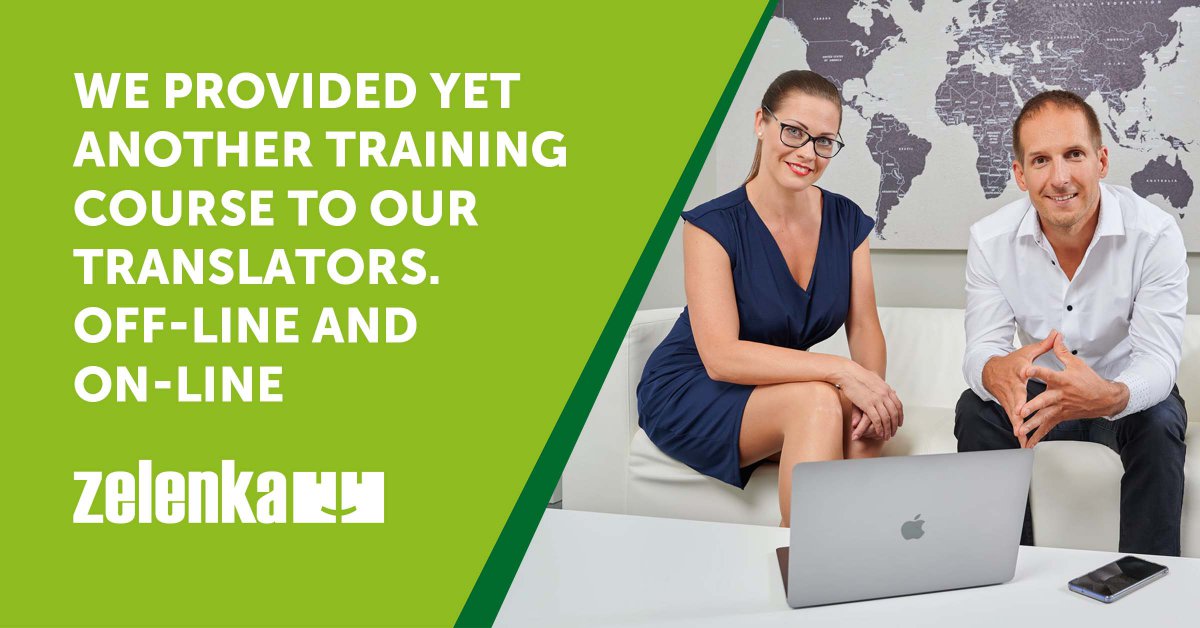 At the end of October, we tied into our proud tradition of educating our translators and organized a training for the latest version of the popular Trados Studio translation tool. Many professional translators today cannot do without it, and we enjoyed showing them its new features and answering a number of questions.
This year we held this training right at our offices (while still observing the anti-epidemic measures)—but we offered an on-line stream over MS Teams too. The stream also has the benefit of being accessible from anywhere. After our training sessions, we send a video out to all participants so that they can use it at any time for a refresher.
What did the Trados Studio 2021 training look like?
Before it started, we sent all the attendees sample files, which they worked with during the training. That enabled them to try everything out for themselves.
The job of leading the training went to our Head of Projects, Michael Borkovec:
The session's first part focused on how CAT tools work and how to buy the license and install the software. We then presented the new features in Studio 2021 and described the methods for working with translations in this software. Our attendees also got to see some examples of translation work in Trados, including work with the translation memory and the glossary and turning in a translation.
The second part was in the spirit of "How to do MT post-editing." The participants got to know some advanced features of Trados Studio 2021 (including the newly launched Trados Live platform). We also made sure to include other important information such as how to read and verify a project's word count analysis and how to effectively perform quality control. And because not every file can be translated in a CAT tool, we also provided information on translating documents in MS Office—and on the problems that automatic conversion of PDF documents can present for translators.
We'd like to thank all the translators who attended. We're glad we could once again pass on practical tips for working more efficiently, and news from the world of translation.
We look forward to seeing you at a future training session!
We're Seeking New Translators and Proofreaders
We'll be closing today with a little hiring pitch. :-)
Do you have experience in SDL Trados Studio, MemoQ, Memsource, Across, Smartling or XTM along with:
a university degree in translation,
other university-level education and 2 years of professional practice,
or over 5 years of professional translation practice? (In other words, do you meet the requirements of ISO 17100)?
Then make sure to check out our Jobs page. We're always seeking new translators—including right now.