We're headed to Munich, and we're taking our clients with us!
11. 9. 2016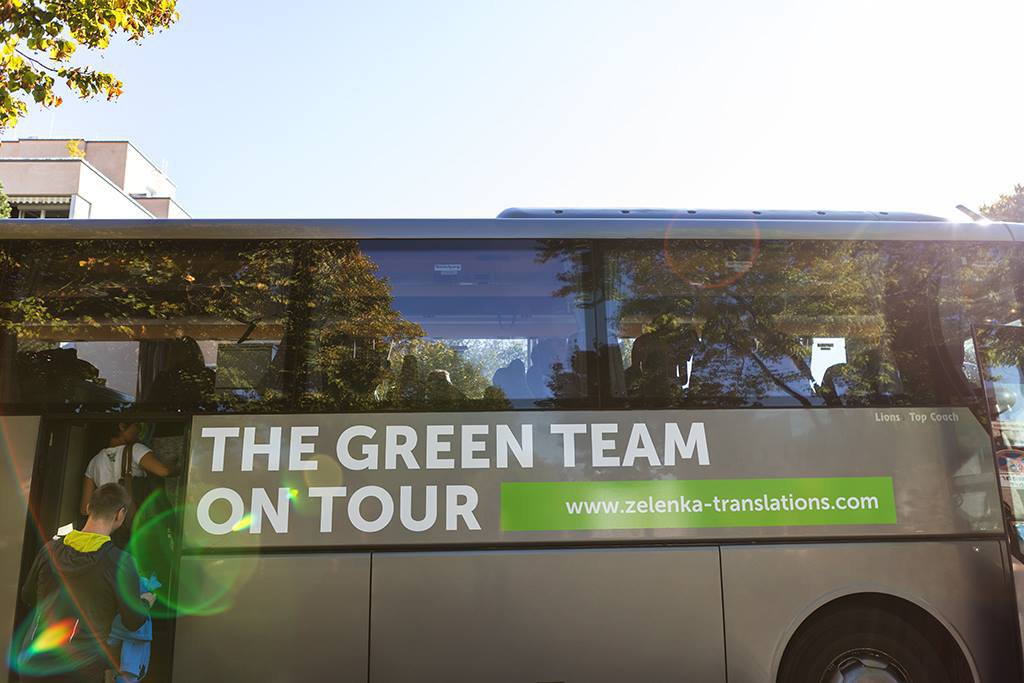 If you've been following our translation company at all, then you already know that we live for informal events. They are ideal opportunities for us – and all the invited guests – to forget about everything for a while and get to know each other in a new way. In ZELENKA, we believe that you can do your work better and faster when you know who you are doing it for.
And with that, we are headed to Munich!
Similar to our first GREEN TEAM ON TOUR in Budapest, we're renting a bus, picking our clients up on our way through Bohemia and then continuing to Germany.
And what awaits us there?
Why, a fantastic program packed with fun and adventure!
Saturday will start with a workshop and networking; our project managers will talk with clients about their ideas and suggestions and ways to improve cooperation. We hold these workshops at events for clients regularly and they help us make sure we never stop improving the job we do for them.
After the work-related stuff, we'll be ready to have some fun. And if you know us, you won't be surprised to learn that there'll be a bit of adrenalin involved, just like the sports weekend in Luhacovice or the bike trip with some of our translators.
This time, we're taking the fun to the water! That's right… RAFTING!
The area around Bad-Tölz offers beautiful scenery, and we've chosen a rather calm arm of the Isar river to enjoy the local countryside properly. Once we reach the destination, we'll enjoy a well-deserved afterparty.
We'll also be sharing the fun on Facebook and Instagram.