This November, we'll be at Stuttgart's tekom fair yet again!
2. 11. 2022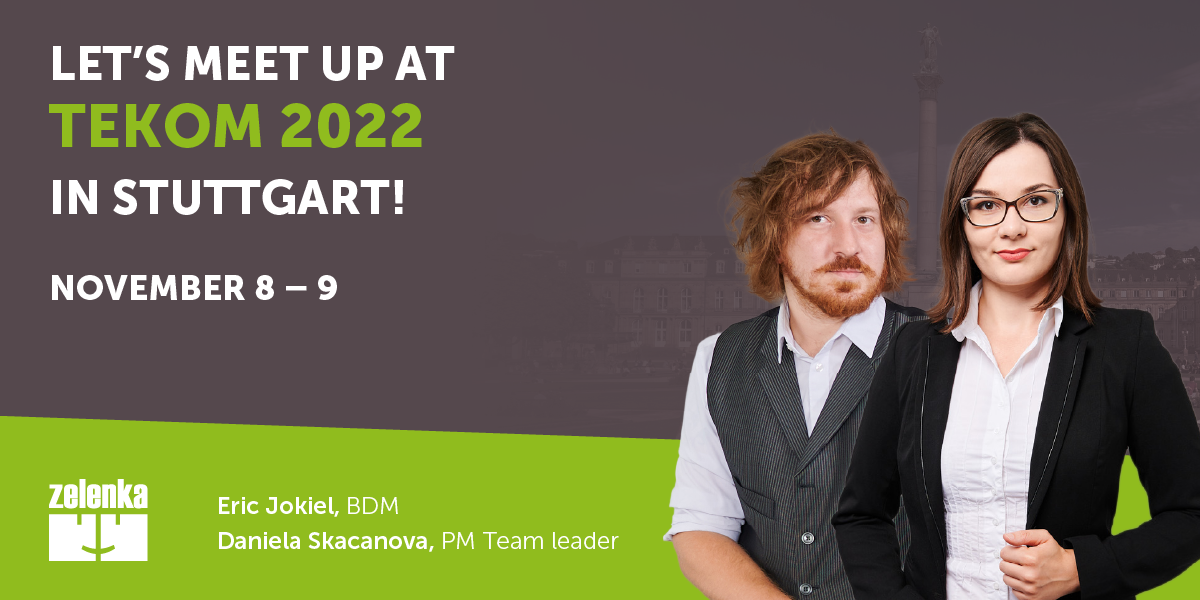 We're thrilled that after two "online" tekom fairs, this year tekom will once again be held at Stuttgart's ICS Centre, and so we can be there in person!
Tekom is all about technical communication, and so everything in its presentations and workshops will revolve around the design, development and deployment of the software that's used in technical systems, information services, PC and mobile apps and more.
ZELENKA's attendees will be Business Development Manager Eric Jokiel along with Daniela Skačanová, the head of our English department. They're looking forward to seeing new trends – but also friends, both new and old.
If you see them at tekom, make sure to at least run up and greet them – or go straight ahead and ask about our translation services. We are partners to even the world's biggest companies, and we'll be glad to provide you expert translations into a full 120 languages.
And here you can check out the official video invitation straight from the organisers: