What Makes Translators Want to Work With Us? Here Is What They Had to Say!
21. 5. 2019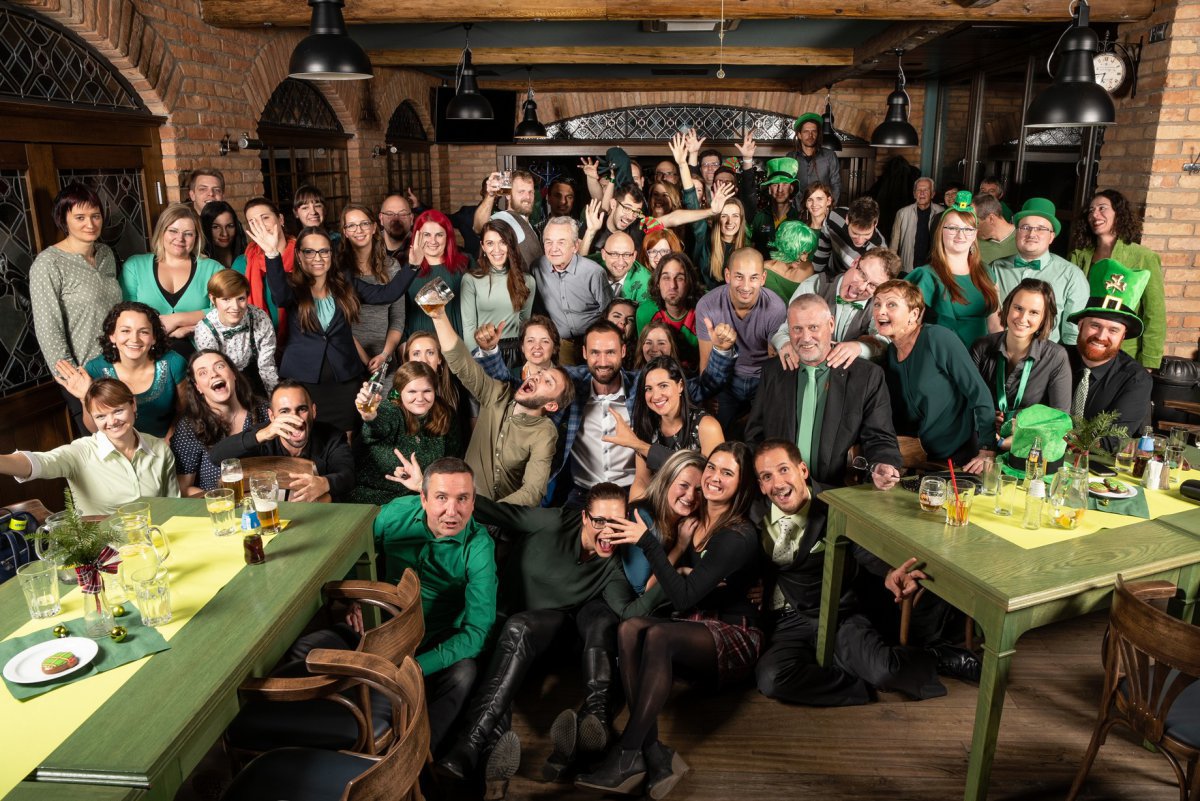 We place a lot of importance on treating translators like equal partners in our translation company and as a solid part of the team. We do our best to be accommodating, offer them a steady supply of orders, freely provide technical support as well as be on hand for any questions about projects directly with customers. Apart from the regular training sessions we organize, we even throw in some time to party every now and then (as you can see in the photo from the Christmas get-together).
Our view on how we see our relationships with translators have created some strong bonds and friendships over the years and some have been working with us for decades. The clear record holder in this respect is Mr. Sklenar, who has been a part of our team since the establishment of the agency in 1990.
The satisfaction of translators is equally as important to us, and it is not unusual for us to ask them for feedback on ways we can improve our cooperation. We rang up some of them and sent others questionnaires, pretty much based on their own preferences and how they feel more comfortable expressing themselves.
What do the translators like most about our collaboration?
Let's let them speak for themselves:
"Thank you so much for the outstanding cooperation. I've worked together with many of your project managers and all of them were flexible and willing to help me out while communication with them has always flowed smoothly."

"The volume of orders, reliable payment of invoices, good communication with project managers and attractive projects."

"I really like the fact that I know everyone personally at the agency, which is unusual for other agencies. The company parties and get-togethers are invaluable because otherwise, you're just communicating with some virtual beings by phone and email for years."

"Great communication which is straight to the point plus well-prepared materials. "

"A steady, worry-free supply of orders and the overall, family-style approach of the agency."

"Stay the way you are. Pleasant, knowledgeable and always helpful. Your approach enables us, translators, to relax and just do our work and to keep improving through the cooperation with you and interacting with colleagues. You have really set everything up well and it's a pleasure to work with you. :-)"
I guess writing about how pleased we are by these messages would be superfluous. It is always a wonderful feeling knowing that our efforts are acknowledged when showing our translators how much we care about them and appreciate all their hard work. Reading these kinds of messages from them provides us with immense motivation for the future.
What else are we working on?
As much as we love hearing all the positives, it is important for us to know which areas we can improve on to make working with us even better. This year, thanks to their feedback, we will be focusing on the preparation of newsletters with tips on effective work using various CAT tools. We will be sharing information with them on dealing with tricky linguistic phenomena and setting up additional training, probably on SDL Trados Studio.
We would like to thank the translators once again for taking part in evaluating our cooperation and we look forward to further projects and personal meetings (on bike rides, at Christmas parties or after reaching the top of some serious hills :-)).
Work with us - Jobs for translators
We are always happy to welcome new translators to our family and would love to hear from you.
Have you been translating for at least 2 years? Do you fulfill the requirements of ISO 17100 and can you work with at least one CAT tool? Then this article might be for you Our translators are our partners.
Read it and get in touch with us if you think that you could fit right in! There just might be a chance of establishing some long-term cooperation.