Cooperation Through the Eyes of Our Translators
9. 3. 2021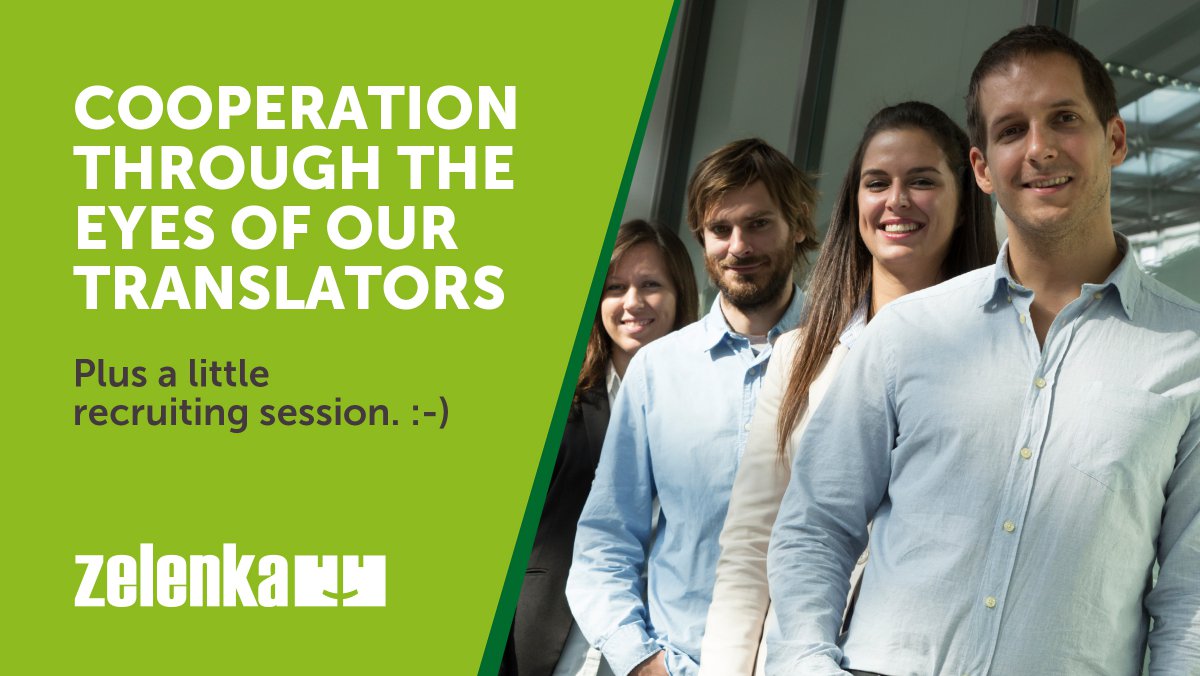 2020 was a completely different year than any other before. Despite this, we did our best to be here for each other, our clients and our translators. We continued to provide them with technical support, answered their questions about projects and got them as many jobs as possible. In short, we did our best to stay reliable partners even in difficult times.
At the beginning of this year we asked them how we did. And since there's never too many good news, we'd like to share their feedback with you.
What do translators value most about working with us?
"The cooperation with your agency is unique and is way above all of the other agencies I work with. Well-prepared orders, immediate reactions, and when I don't know how to deal with something technically, every Project Manager immediately tries to help me, even sending pictures to show me how."
"I look forward to seeing you again, guys. You rock! :-) It's great that you continue providing interesting projects and sending us enough work during these difficult times. I really appreciate it."
"I'm glad that I belong to your 'family'. :-)"
"I admire your straightforward corporate culture, your professional and flexible communication skills, while still being friendly at the same time, each and every one of you. What more can I say – I'd do anything for you! :-)"
"I'd like to thank everyone for their never-ending positive attitude, which makes everything easier. It's very important to have someone to turn to when we need some help."
"I think that over the years you've managed to create an efficient and friendly team that's a pleasure to work with, so thank you and all the best."
"We've worked on translations together for over 10 years and every year I enjoy it more and more! I don't know how you do it but everyone works in sync and it's obvious that you enjoy your work. I also like the fact that we can joke with each other and have built a very close relationship over the years. Thanks, and I look forward to seeing you again!"
"To all the 'ZELENKAs' – and especially to the Project Managers – I appreciate your difficult and often thankless work. I'd also like to thank you for your patience. :-)"
These are just a few of the dozens of similar evaluations we received. Needles to say, we are thrilled about them! This kind of feedback is one of the things that motivates us to continue working and to come up with new ways to improve cooperation with our translators even more.
We would like to thank all our translators for all their hard work and we look forward to meeting them again in person at one of our informal events!
What do we have in store for our translators in 2021?
Since we truly care about growth of our translators, they can expect online CAT tools training sessions. We always send the exact programme and date directly to the translators by email and well in advance, so nobody has to worry about missing it.
We'll also continue to send occasional newsletters with the latest news from our translation agency and the translation world.
We're looking for more translators and proofreaders
Let's finish with a little recruiting session. :-)
Do you work with SDL Trados Studio, MemoQ, Memsource, Across, Smartling or XTM and at the same time you have one of the following:
A university degree in translating?
Another university degree and 2 years of professional experience with translating?
More than 5 years of professional translation experience (in accordance with ISO 17100)?
Then be sure to check out the article Our translators Are Our Partners and contact us straight away.
We look forward to hearing from you!