Our Translators Prove That Stamina Comes in All Forms
7. 8. 2019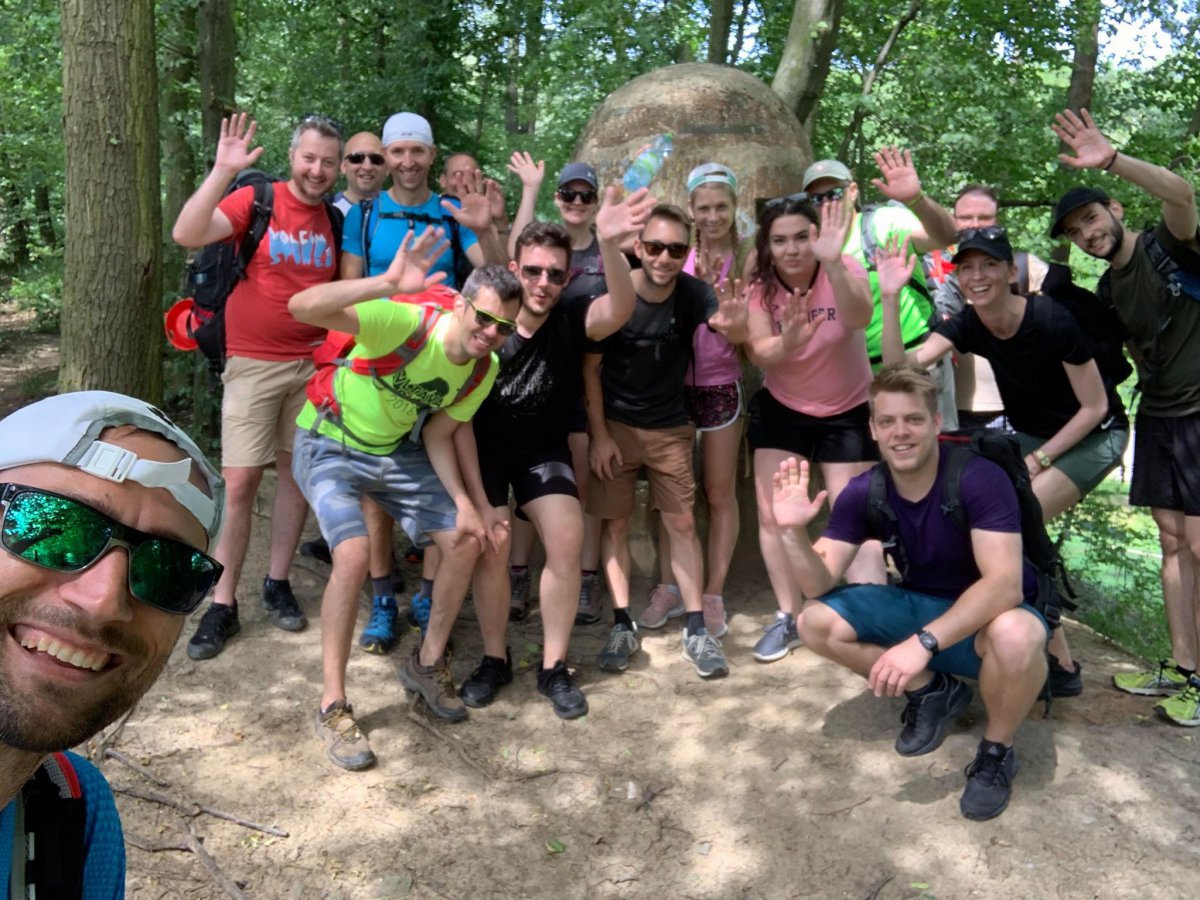 The daily workdays of translation project managers and translators are similar in all sorts of ways. For one, we all spend a lot of time sitting behind a computer, so ideally, we try balancing out the time by engaging in other activities. Some of us enjoy gardening, some run, while others like riding a bike and there are some of us who enjoy hiking the local hills.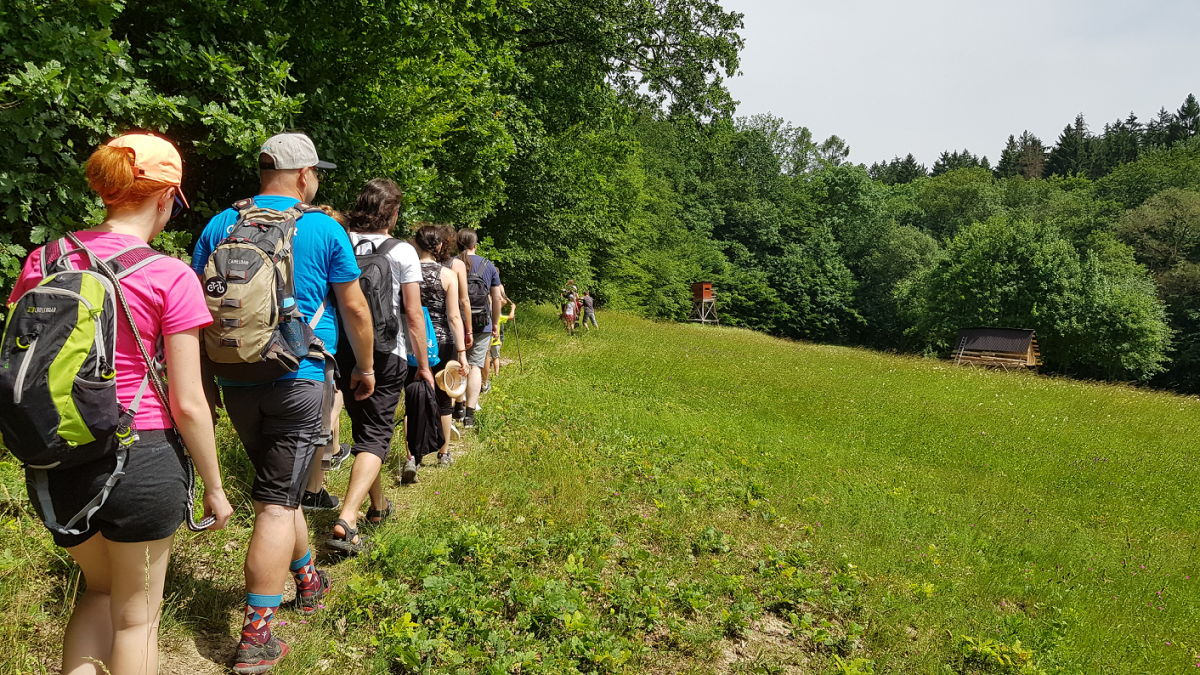 We are lucky to have translators who love the outdoors as much as we do, so now and then, we put together an event that combines fun sporting activities with something useful. Some of our past teambuilding activities included slightly intense mountain climbing in Slovakia and another was a weekend cycling trip. We find that nature has an effective way of bringing people together, which not only helps in connecting on a personal level but also helps with strengthening our cooperation.
This time most of us left the bicycles at home, put on serious hiking boots and faced the hilly countryside on the outskirts of Zlín, the city where our translation company is located. The local hills offer an ideal compromise between a steep challenge and a pleasant walk and of course, there were parts which presented quite a challenge.
"There can't be another hill around the corner, there just can't be!" uttered our marketing guy David at one point.
"Oh, but there can be, David," responded our well-know ZELENKA marathoner and Sales Manager Juraj with a little grin. "But don't worry, you've got this!"
There was another hill. And another. And a few more after that! But we managed them all in the end, mainly thanks to the laughs and encouragement with each step.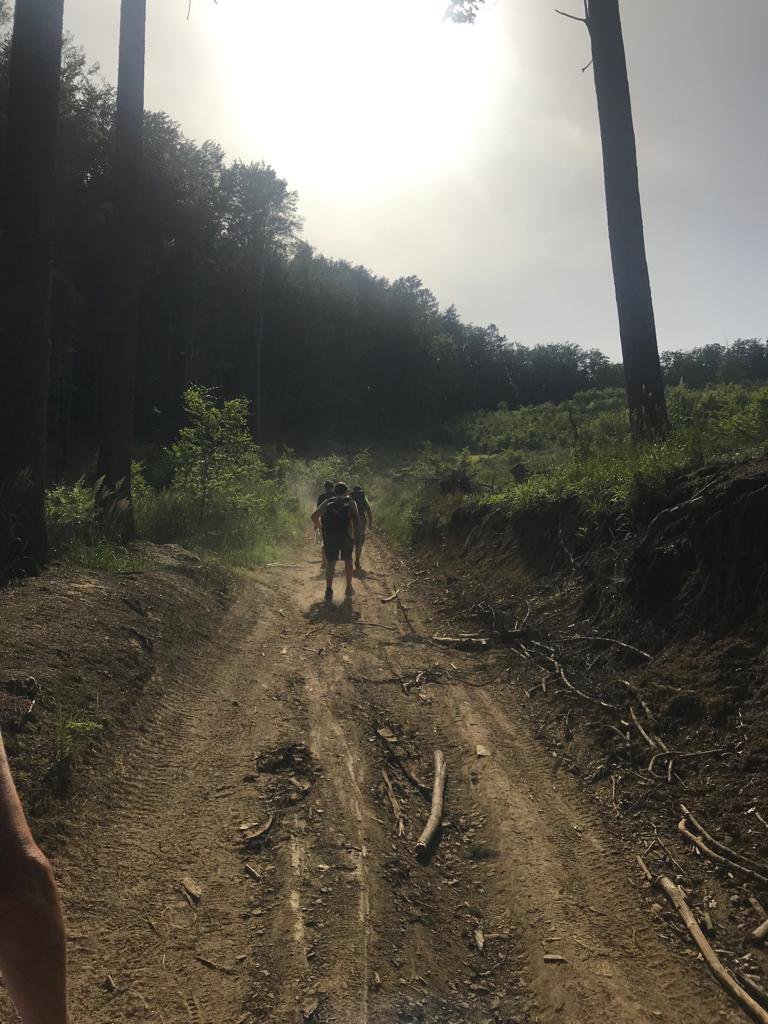 The halfway stop was the perfect set up for a campfire with a favourite Czech tradition of roasted "špekáčky" (sausages) but it was far from an uneventful activity.
Roger, our English department BDM was tasked with finding a spot in the nearby stream to keep the drinks cool, while David and Juraj were in charge of finding them as Vojta, one of the translators, decided to tag along for the walk.
It was not meant to be a game of hide-and-seek but David and Juraj surely need some more fresh carrots in their daily diet to improve their eyesight since the drinks were not actually hidden but almost in plain sight. This resulted in a walk up and down the river bed until Vojta pointed out that they passed the drinks at least twice in that time.
To this day, we don't know if this was just a mischievous ploy to wait and see how long it would take the two of them to notice them at all. Everyone was eventually relieved to enjoy their roasted sausages with cold refreshing drinks.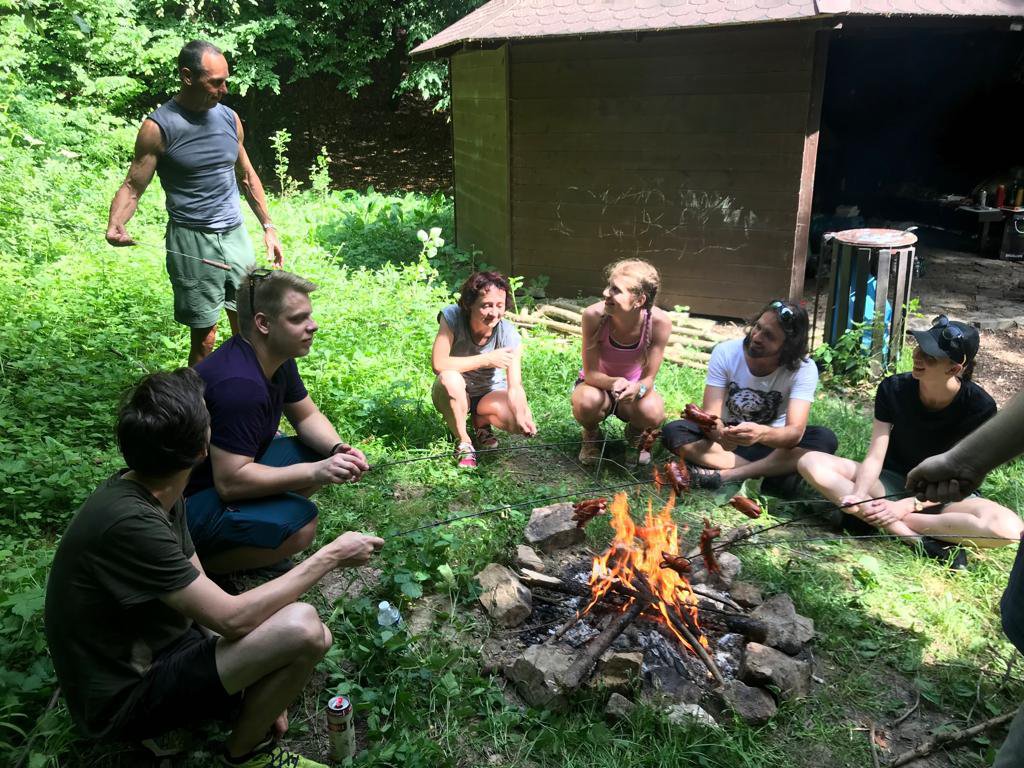 For this teambuilding event, we were divided into 2 groups, one group opted for the 10km route while the other braved the 20km trail. Both groups arrived successfully to a well-deserved dinner at the final destination point with more fun and interesting stories to tell. Even the "bikers" finished their planned route on time!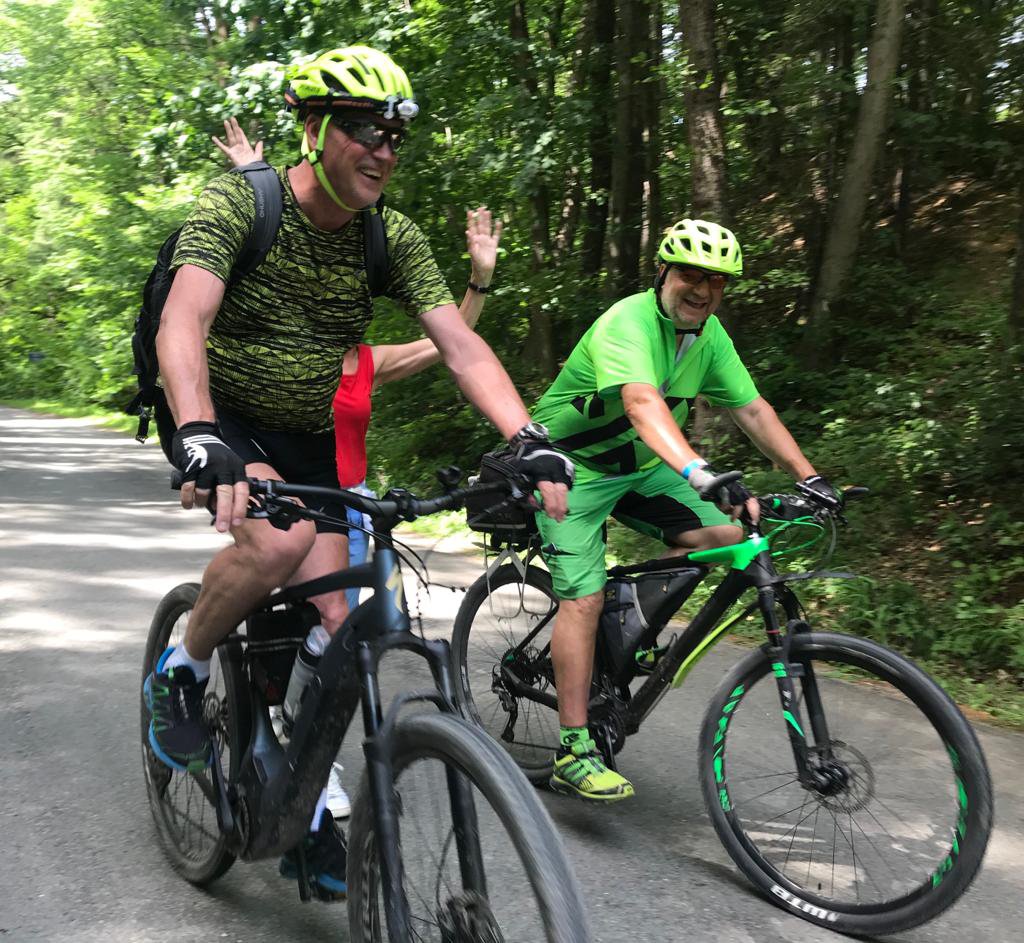 This was definitely one to remember and we thank everyone that joined in on the fun, especially our translators that yet again proved to be in great shape. We look forward to the next event that will test our stamina!
You can find a collection of photos from the entire trip with our translators in this photo album.
Want to join our team?
Have you been translating for at least 2 years and do you meet the requirements of ISO 17100? Take a look at our article Our translators are our partners, and if you think that you could fit right in, sign up as a new translator. Who knows, you could end up being our next long-term partner!