We've passed yet another ISO 9001 and 17100 certifications
27. 4. 2022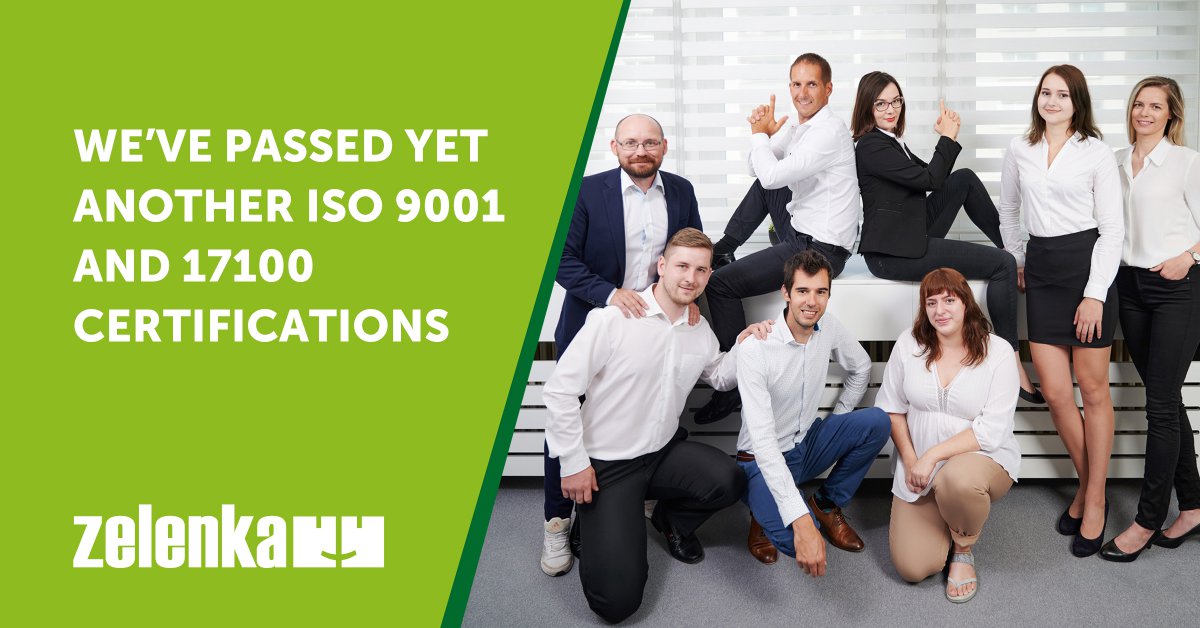 Yearly independent audits of our work under the requirements of the ISO 9001 and 17100 norms are one way in which we strive to let our clients and suppliers know we are reliable partners. That's why this year we yet again placed ourselves into the hands of the auditors from TÜV Nord—and after two years of online meetings, we could once again invite them to visit us directly in Zlín.
After 15 audits for ISO 9001 and 6 audits for ISO 17100, you might think it would be a piece of cake, but it wasn't so easy. To pass both audits, we have to have every aspect of both norms in order throughout the whole year. And their requirements are very strict. It means endless work on our internal processes and our qualifications.
Thus, we're delighted that this year, after a truly thorough inspection, the auditors once again confirmed our certification under both norms.
The two norms in a nutshell
ISO 9001 concerns internal processes and their measurement and evaluation. This means for example our human resources management, documentation administration, and risk management system.
ISO 17100 solely covers the work of translation agencies. To earn this certificate, an agency must meet internationally acknowledged requirements, for example strict demands for:
The education of the translators with whom we cooperate (university education in the field, years of practice, etc.).
Our technical infrastructure and the acquisition of prescribed infrastructure.
The quality of our translation process management (from order processing to checking of work on projects to invoicing and feedback).
Why is that good news for our clients and suppliers?
For our clients, certification under both norms means the certainty that, thanks to our fine-tuned processes, we work on translations effectively and with the help of experienced linguists. And meanwhile our vendors (translators, DTP staff, proofreaders, and more) can be confident that cooperation with us will be professional and we will be able to provide attractive projects.
If you're looking for a reliable supplier of translation services, or you yourself are a translator, let us know. If quality is as important for you as it is for us, we'll get along great.